Our competition is now over, and we received more than 350 artworks. THANK YOU to everyone who participated!
OUR WINNER
The Silent Shores Poster Contest is now over, and we have a winner! The winner is the Franco-Belgian artist Marie Lavis, who submitted a splendid poster with 1'000 details, having collected 330 shares on our Facebook account.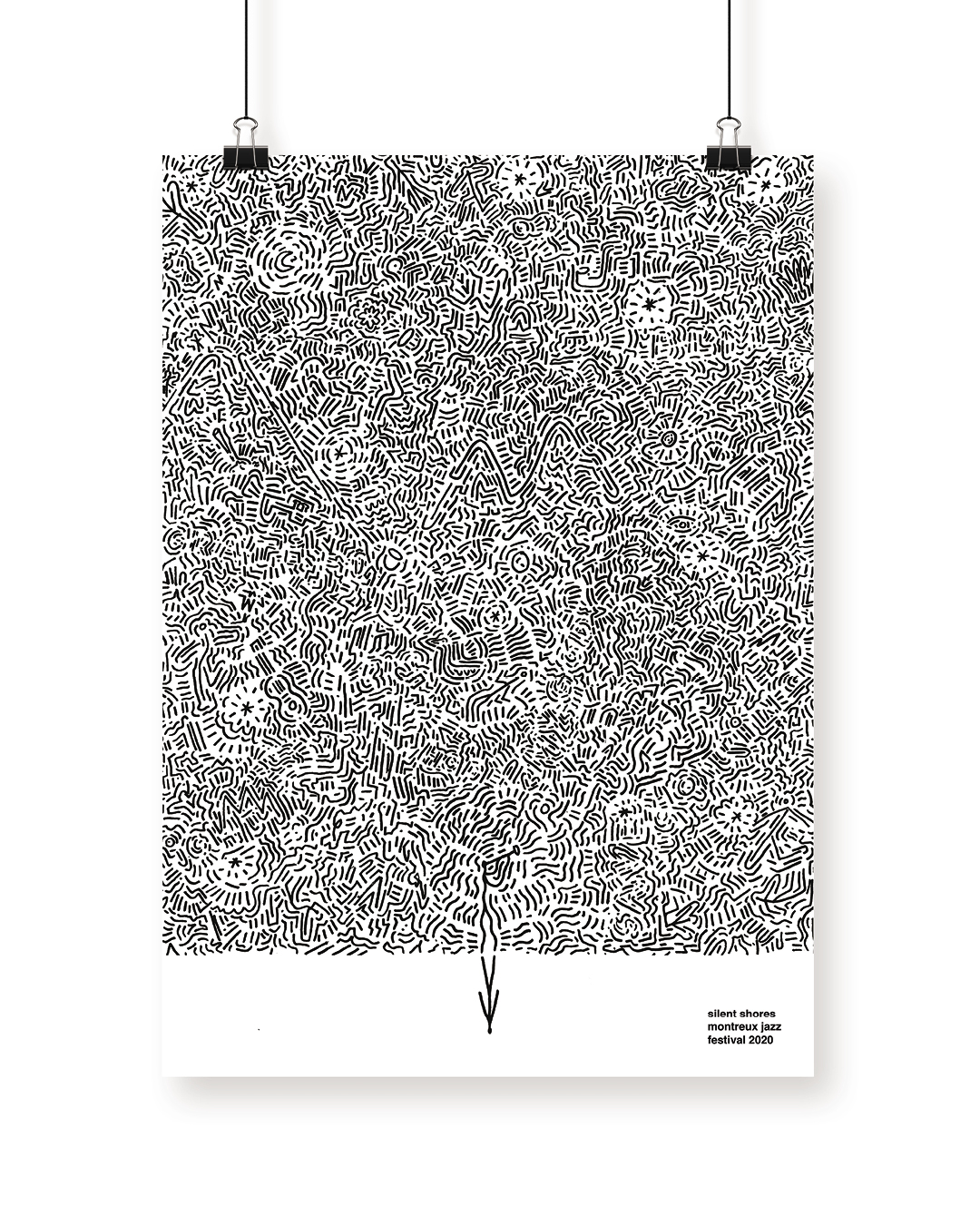 This is what Marie Lavis wrote us about her poster:
"This year may be silent, but this is what's to come, what's boiling inside of us. This is music, movement, life, soul and vibrations. What is silence? Is it silent? Or loud? Which side (of us) is reality? The outside or inside? Us or our reflection? Appearance and « silence » can hide a lot behind."

Marie Lavis
We are pleased to offer her an All Music Pass for the 2021 edition of the Festival, and also offer 2 tickets to the concert of their choice at the Auditorium Stravinski or at the Montreux Jazz Lab to the 9 other finalists. Congratulations to everyone!
OUR 10 FINALISTS
Here are our 10 finalists, selected by our 3 jury members: Stefano Stoll (CEO of Images Vevey), Malika Favre (illustrator) and Mathieu Jaton our CEO!
SEE ALL 352 ARTWORKS IN COMPETITION
Thanks again to the more than 350 persons who participated!