After a first collaboration in Montreux in 2019, the MJF is once again partnering with the Polaris Festival, this time in Verbier, for its opening night on 18 November. Headlining the evening, the Northern irish duo BICEP (live) will play their only date in Switzerland! The line-up is completed by the Germans &ME + Rampa (Keinemusik) and the Swiss Laolu and Ngoc Lan.
For its 8th year, the Polaris Festival returns to the heights of Verbier to punctuate the days and nights of the Valaisan resort with an innovative programme.
The following MJFxPolaris day, the festival is back with techno music, which has been somewhat neglected in recent years, with an almost exclusively female line-up featuring the queens of the discipline: Nina Kraviz, Paula Temple and Shanti Céleste. The second week of the festival will continue with the unmissable Folamour, Overmono (live), The Blessed Madonna, Palms Trax, Hunee and Jobe Jobse.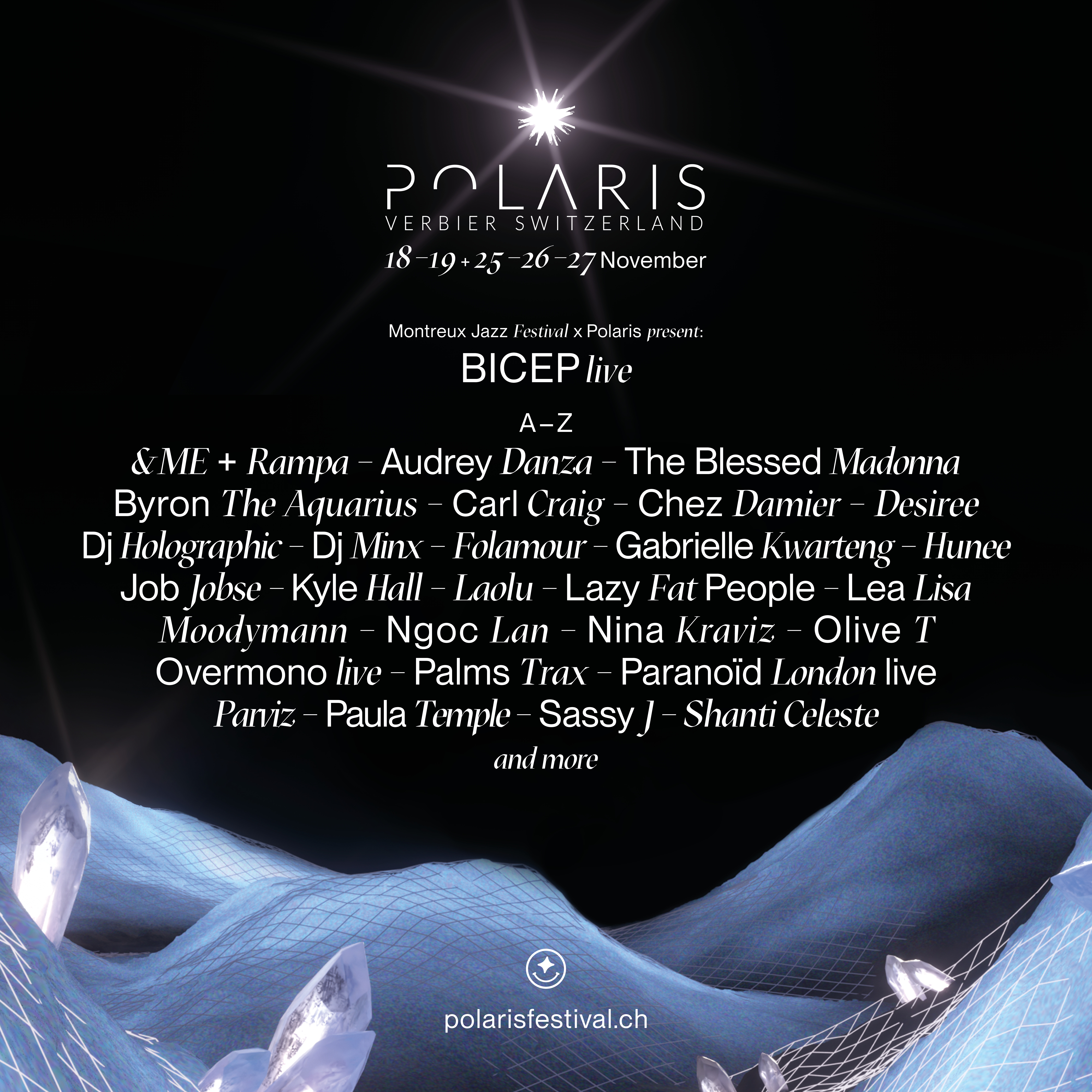 As usual, Polaris Festival will feature a fine selection of electronic music legends such as the Americans Moodymann and Carl Craig, Chez Damier, or Byron The Aquarius in a b2b version with the young Kyle Hall. Alongside them, two female Detroit icons for the very first time in Switzerland: Dj Minx and Dj Holographic.
As for the Swiss artists, the event is not to be outdone! La crème of the Swiss crop will be present – Audrey Danza, Sassy J, Lea Lisa and Ngoc Lan – as well as regulars – Laolu, Mirko Loko and Ripperton – who have been part of the festival's DNA since the beginning.