About Audemars Piguet
Audemars Piguet is the oldest fine watchmaking manufacturer still in the hands of its founding families (Audemars and Piguet). Based in Le Brassus since 1875, the company has nurtured generations of talented craftspeople who have continuously developed new skills and techniques, broadening their savoir-faire to set rule-breaking trends. In the Vallée de Joux, at the heart of the Swiss Jura, the Manufacture has created numerous masterpieces of technicity and design which reflect its uncompromising spirit. Sharing its passion and savoir-faire with watch enthusiasts worldwide through the language of emotions, Audemars Piguet has established enriching exchanges among fields of creative practices and fostered an inspired community.
AUDEMARS PIGUET AND THE MONTREUX JAZZ FESTIVAL
Since 2019, Audemars Piguet has been Global Partner of the Montreux Jazz Festival. Creators of exceptional (hi)stories and legendary moments, Audemars Piguet and the Montreux Jazz Festival put heritage and innovation at the heart of their savoir-faire.
The partnership between the two entities stems from a natural evolution extending the Manufacture's ongoing collaboration and strong relationship with the Montreux Jazz Festival. Since 2010, Audemars Piguet has supported the development of the Montreux Jazz Digital Project, which has enabled the digitalisation, restoration and preservation of the Festival's entire sound archives, acknowledged by UNESCO as part of its "Memory of the World."
Today, Audemars Piguet goes one step further by joining one of the most respected music festivals as Global Partner. This partnership is the perfect interplay of two forward-thinking organisations that make nurturing human talent one of their priorities.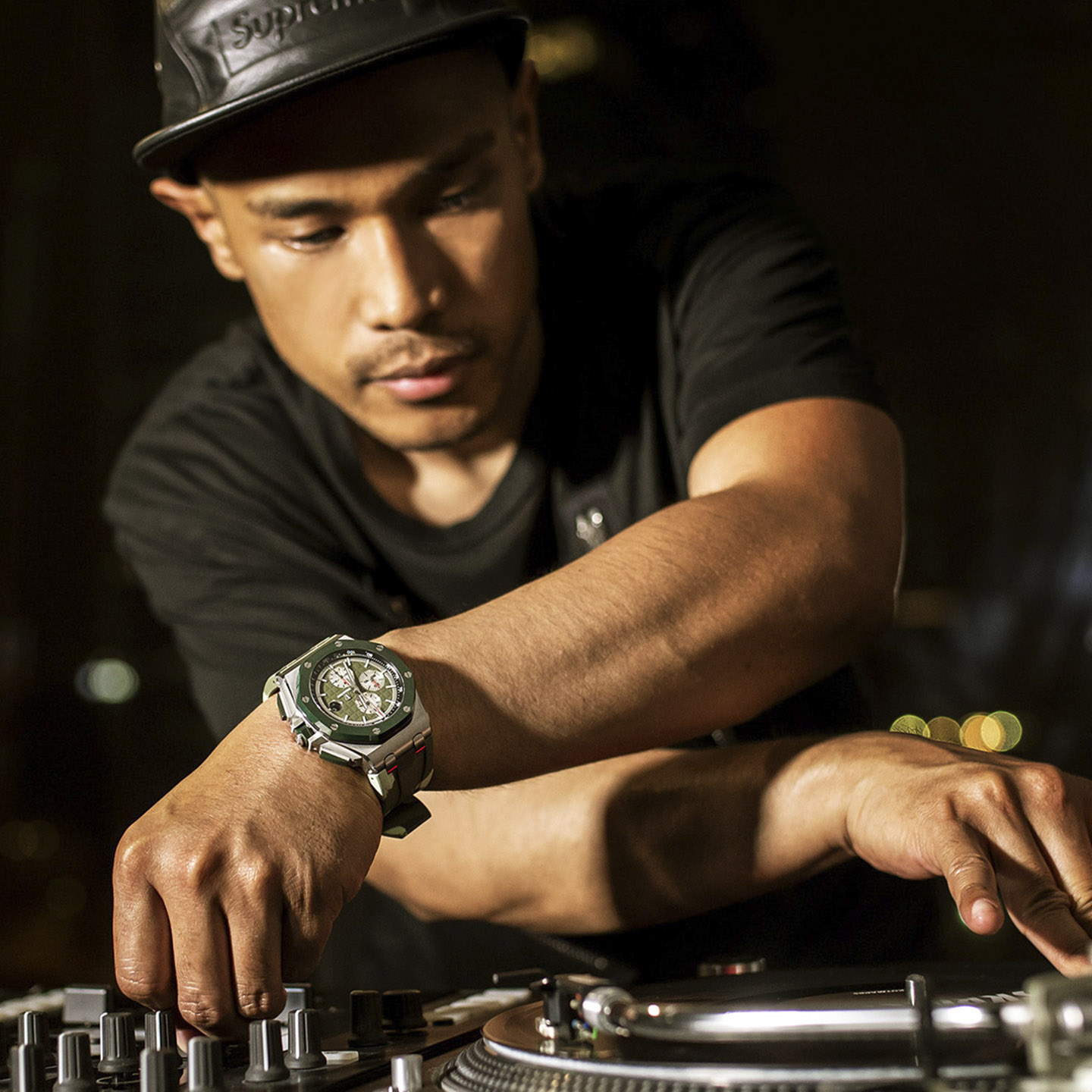 180 PROJECT
Composed of five episodes, each produced by a different film director, the miniseries 180 retraces the unconventional challenge Audemars Piguet set to five groups of rising music artists.Their mission: go beyond their comfort zone and create an original collaborative soundtrack blending different creative universes.
EPISODE 5: Resurrect
Che Lingo – Gaika – filmed by David Tomaszewski
Discover their journey here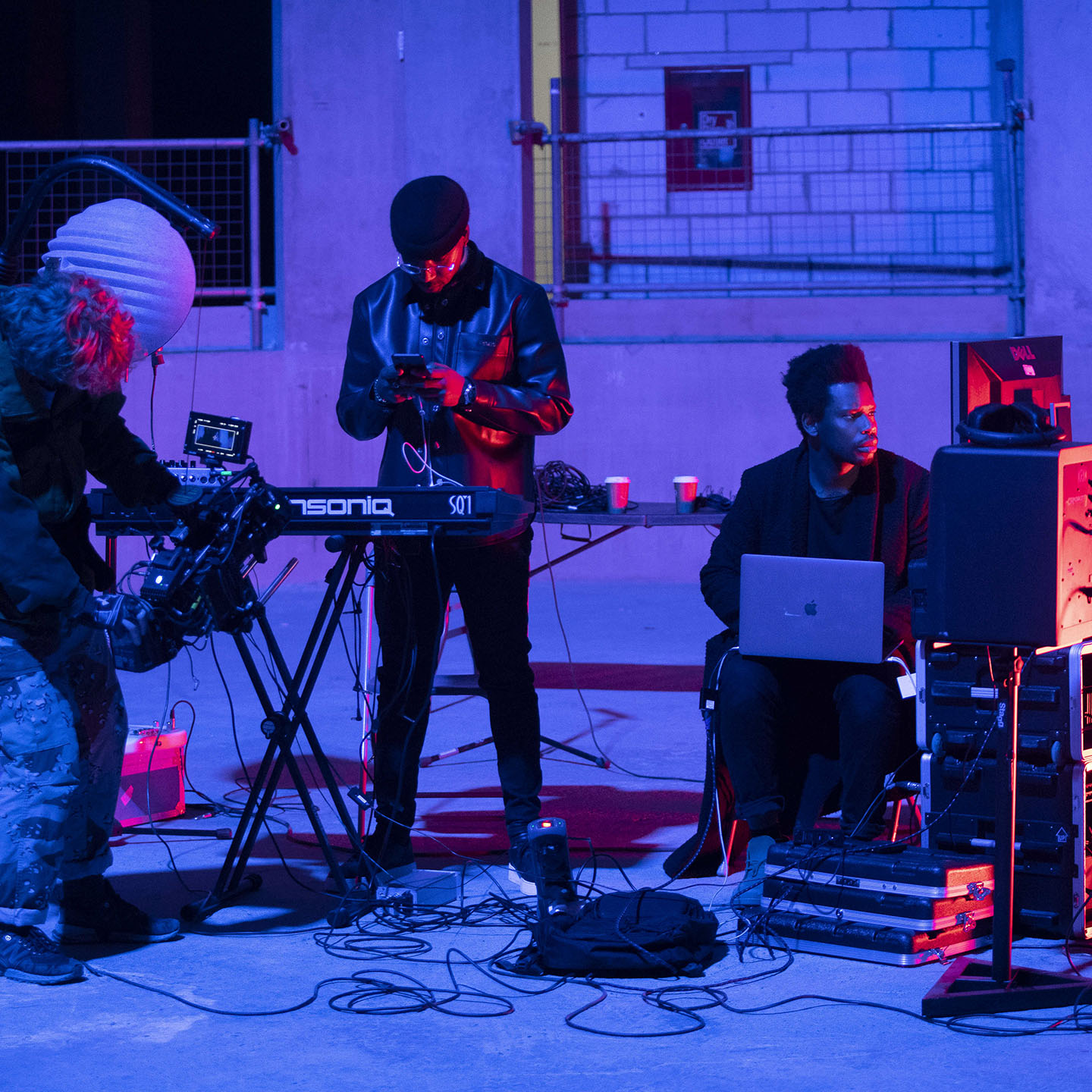 THe LYONZ LIVE FROM MONTREUX
Experience the one-of-a-kind live performance of Montreal group THe LYONZ, organised in collaboration with the Montreux Jazz Festival. Recorded in the mountain scenery of Montreux's heights, the complex scenography puts this live concert in the footstep of the creative challenges the brand set to emerging music artists as part of its miniseries 180, in which the Canadian duo took part.
For the occasion, a circular reflective stage provides a 360° view of the surrounding environment, alternating between mountain peaks and lake. The splendid natural setting is counterbalanced by a hypnotic play of lights and mirrors evolving in rhythm with THe LYONZ's unique performance, which notably previews some of the songs of their upcoming album Change in Colour to be released in October 2021.
Discover some of THe LYONZ's latest tracks in a surrealistic scenery here!