Lake House
This large three-storey residence, almost a festival in itself, offers a multitude of musical, cultural and festive experiences. Open from 5pm to 5 am, the Lake House invites you to immerse yourself in its many captivating rooms.
CAPACITY: 1500 people
CONFIGURATION: Seated / Standing
HOURS: 17:00 – 05:00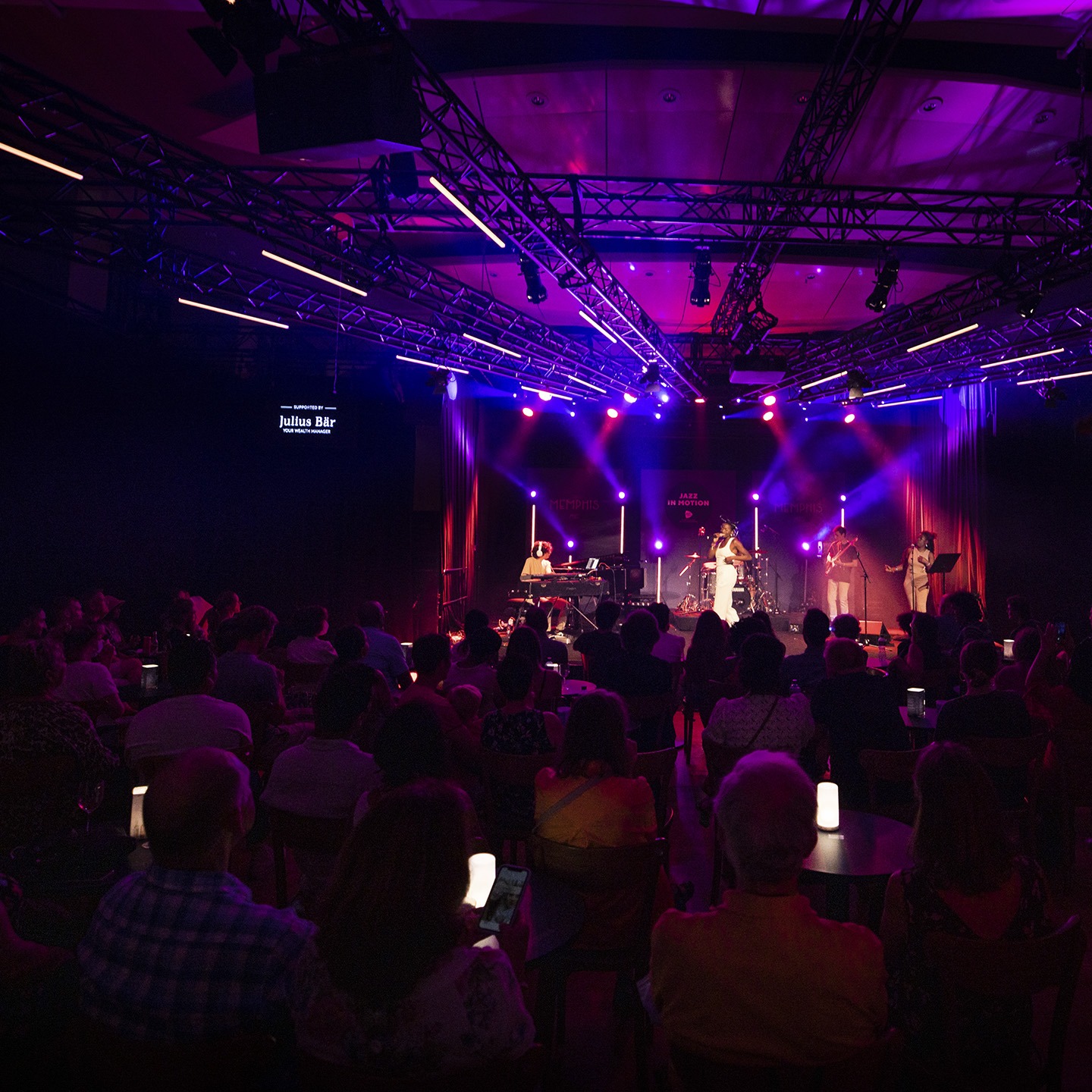 1st FLOOR
The Festival's essential night spot, La Coupole welcomes vinyl-loving DJs with their funk, house and disco sounds. The program has been put together in collaboration with two leading figures from the Swiss electro scene, Mirko Loko (Polaris) and Michel Catanese (After Season). A vinyl record exchange will be held at La Coupole on July 9, from 3pm to 7pm.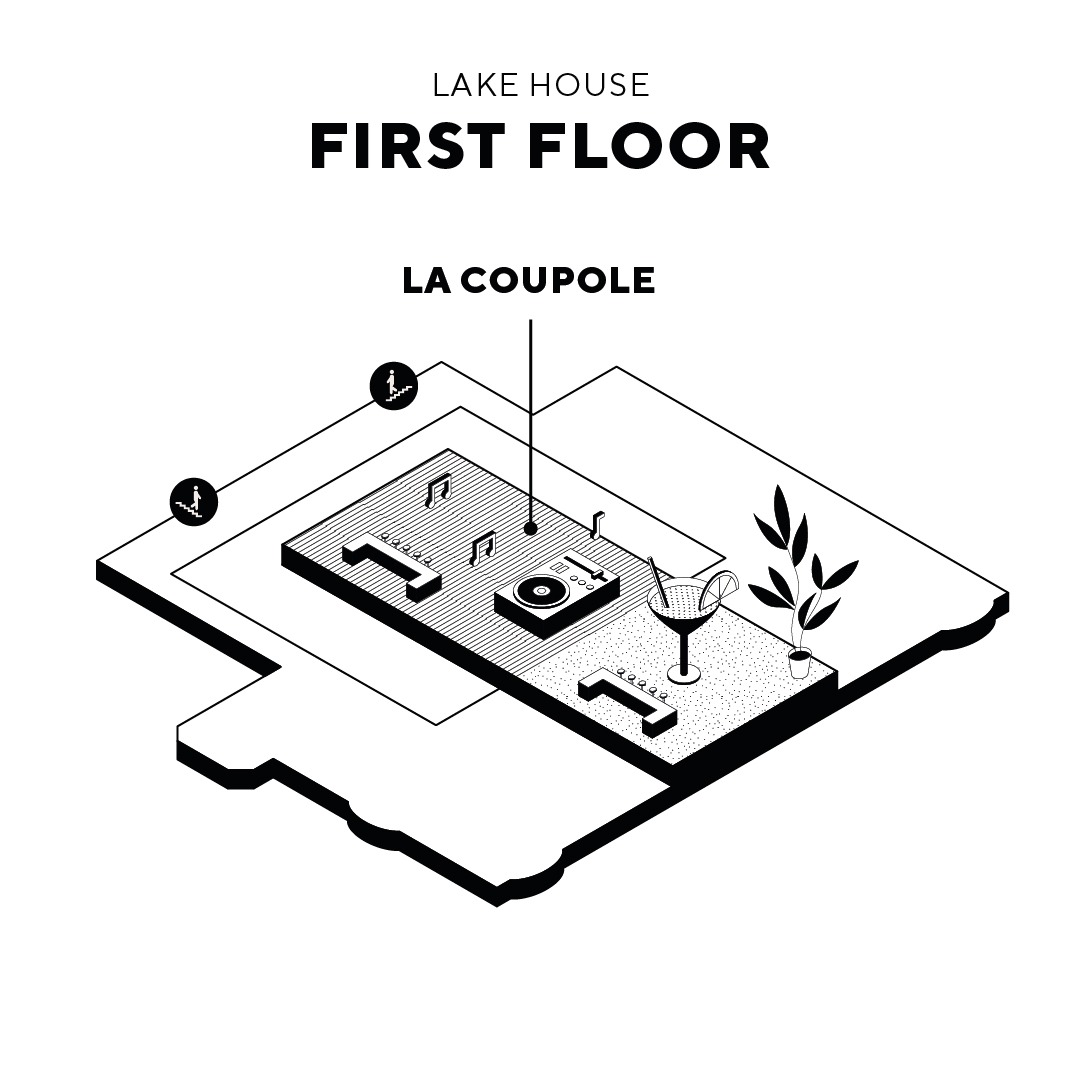 MIDDLE FLOOR
Presented with the support of Play Suisse, the Cinema offers a rich selection of movies, documentaries and concert screenings. The Bibliothèque houses Switzerland's largest collection of books on jazz and contemporary music, as well as over 1500 vinyl records. These two spaces are animated daily by encounters with journalists, writers, producers and musicians.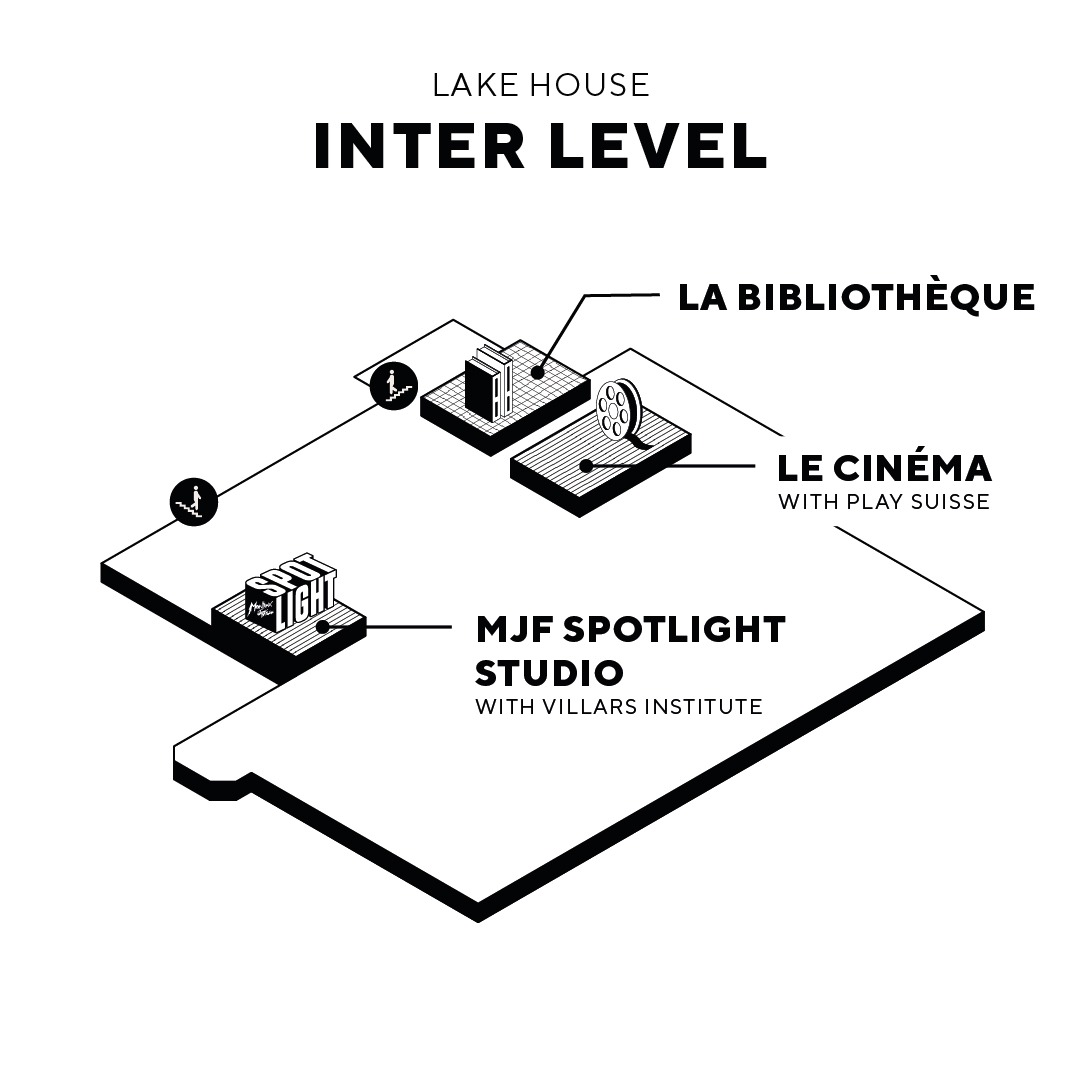 GROUND FLOOR
A true American jazz club with its round tables and bar, The Memphis, supported by bank Julius Baer, will be dedicated to jazz music in all its forms. Workshops are held early in the evening, followed by concerts by some of the most exciting names on today's jazz scene. The legendary jam sessions then take over until 5am.