Lake House
EIGHT ROOMS, EIGHT ATMOSPHERES
The main residence of the 56th edition, the Lake House will host many musical, cultural and festive experiences over three floors. Open from 5pm to 5am, this large house will invite you to wander freely through eight themed rooms, each more captivating than the last.
CAPACITY: 1500 people
CONFIGURATION: Seated / Standing
HOURS: 5pm – 5am
1st FLOOR
With its large central bar, La Coupole will be an essential night spot of the Festival, hosting DJ sets in funk, disco and house. During the day, there will be a menu of drinks as well as sound clips – accessible via a QR code – immersing the public in a series of anecdotes, interviews and stories from Montreux. La Loggia will host the recording of a daily podcast open to the public. The podcast "Jazz Is…", produced in colla­boration with Chahut Media, will attempt to provide a plural and surprising definition. Distinguished guests will talk about their personal relationship with jazz.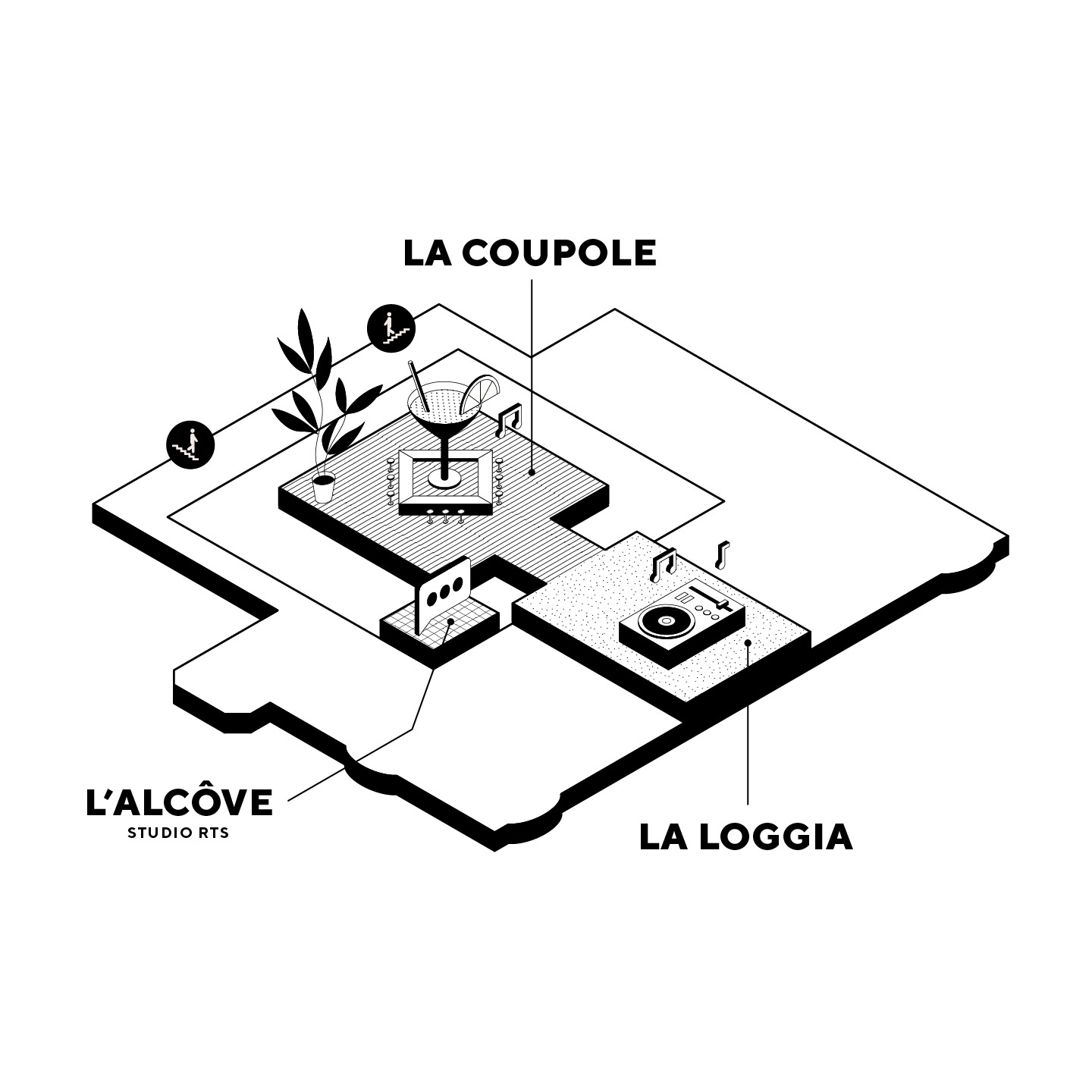 M
IDDLE FLOOR
Kitted out with cutting-edge sound and visual facilities, the Cinema and the Library will invite the public to delve into three outstanding artistic collections: more than 300 Live at Montreux vinyls, nume­rous videos of Festival concerts and Switzerland's largest collection of books on jazz and current music. These two spaces will welcome daily encounters with musicians, filmmakers, journalists and writers, shedding new light on literary, musical and cinematographic works. La Galerie will offer both a visual and auditory exhibition, immersing the public in the world of NFTs. Le Boudoir is a retro games room with a pool table, pinball machine and jukebox.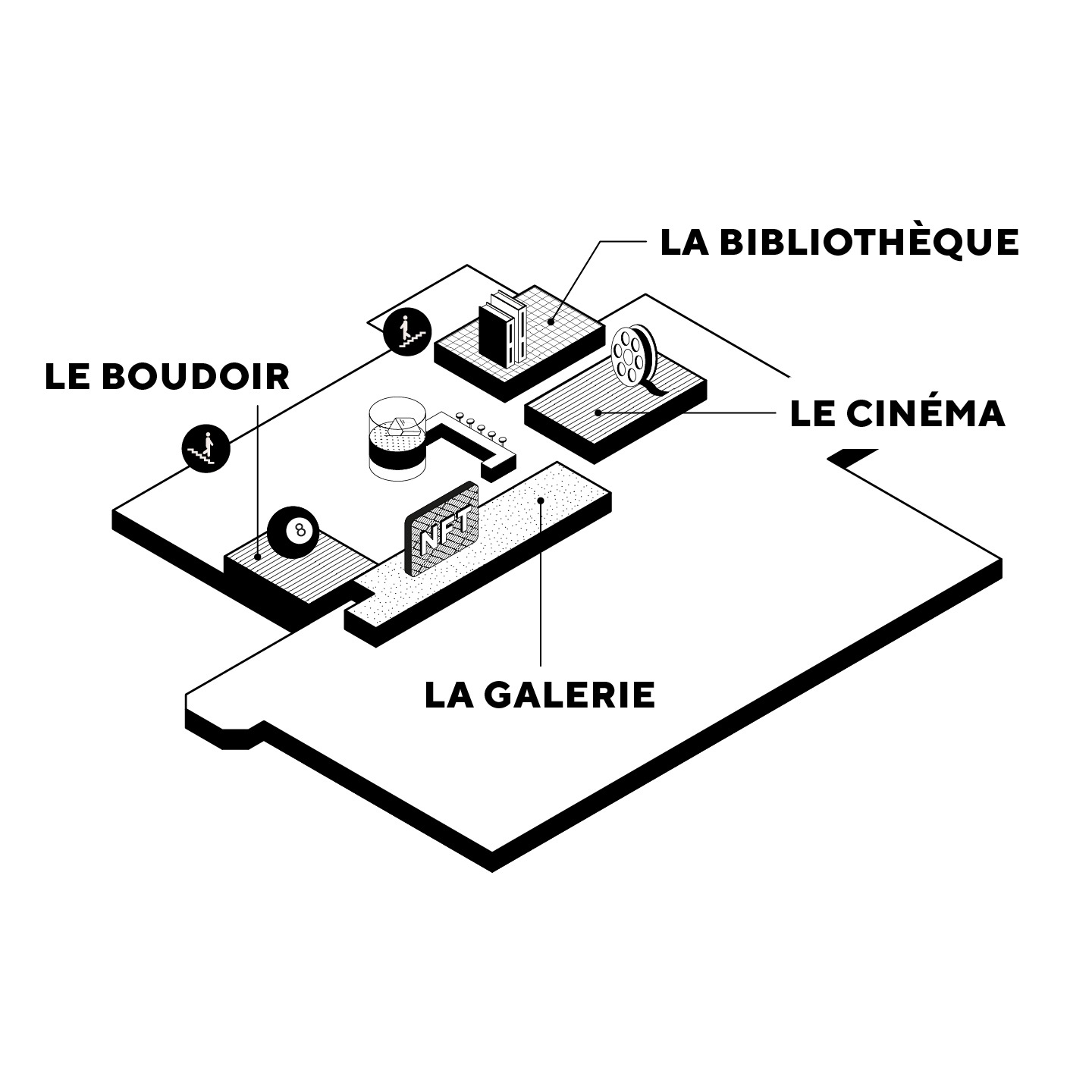 GROUND FLOOR
A true American jazz club with its round tables and bar, The Memphis, supported by bank Julius Baer, will be dedicated to jazz music in all its forms. Workshops will be offered at the beginning of the evening, followed by concerts featuring the greatest sensations of the current jazz scene. The legendary jam sessions will take over until 5am. Le Patio Audemars Piguet, a meeting and relaxation area, will host an interactive experience, between heritage and innovation.