Can't make it to Montreux? Qello Concerts by Stingray has you covered! Qello Concerts by Stingray, the multiplatform service that transforms any screen into a live concert experience, will be livestreaming the 55th edition of the Montreux Jazz Festival for FREE – presented by UBS
From July 2 to July 17, join the crowd in the heart of the Alps by streaming the performances of major artists including Altin Gün, Annie Taylor, Hermanos Gutiérrez, Nathy Peluso, Oscar Anton, Priya Ragu, Sam Fischer, Sofiane Pamart, Yet No Yokai and more. The livestreams will be available to watch free of charge so anyone, wherever they are, can enjoy the magic of the festival. Qello Concerts by Stingray already offers over 50 on-demand concerts from the Montreux Jazz Festival, including rare and iconic performances by Ray Charles, Wu-Tang Clan, Johnny Cash, Nina Simone, Marvin Gaye, Deep Purple, Carlos Santana and more. Additional titles from past years are scheduled to release on the platform throughout the year.
WEEK 1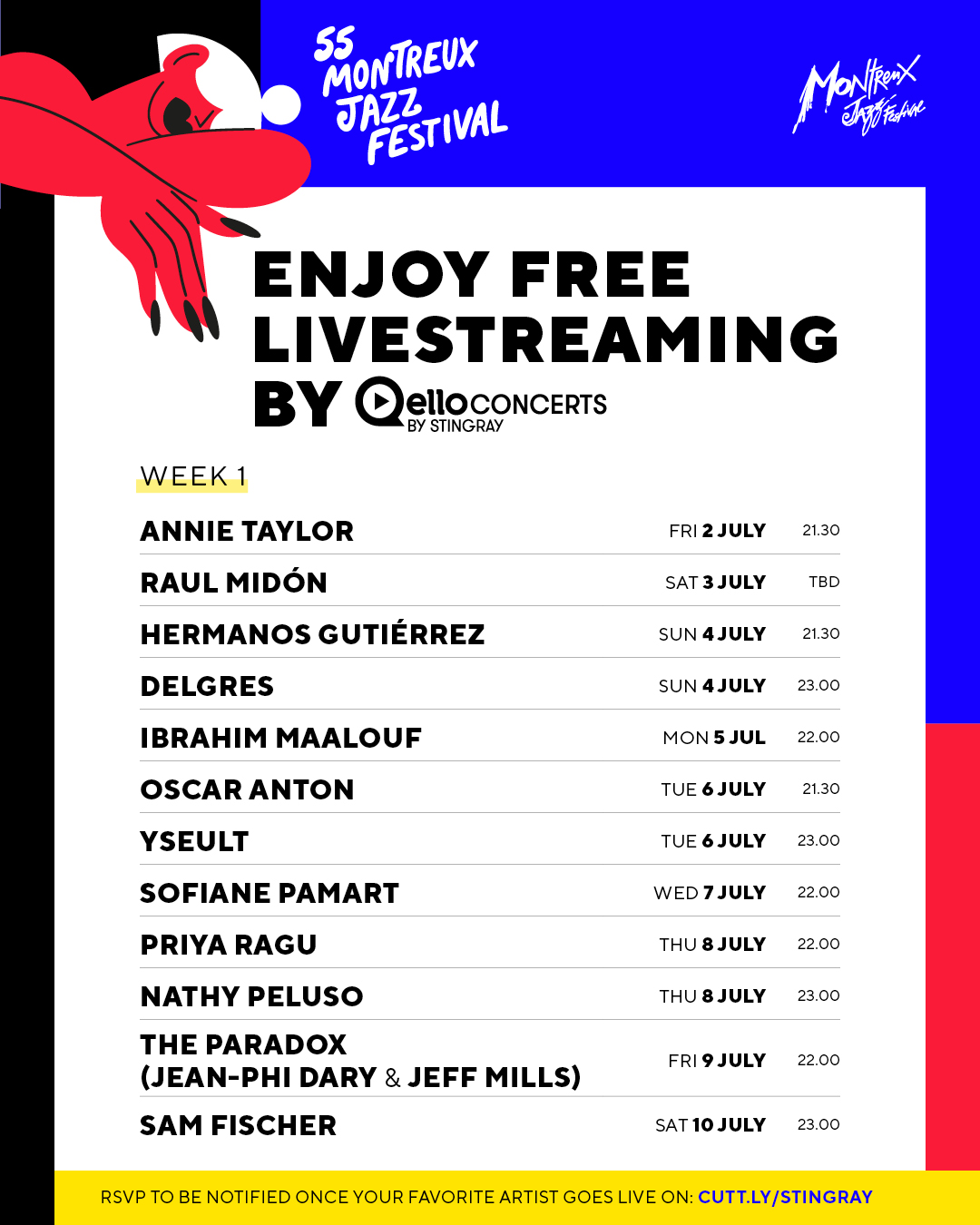 WEEK 2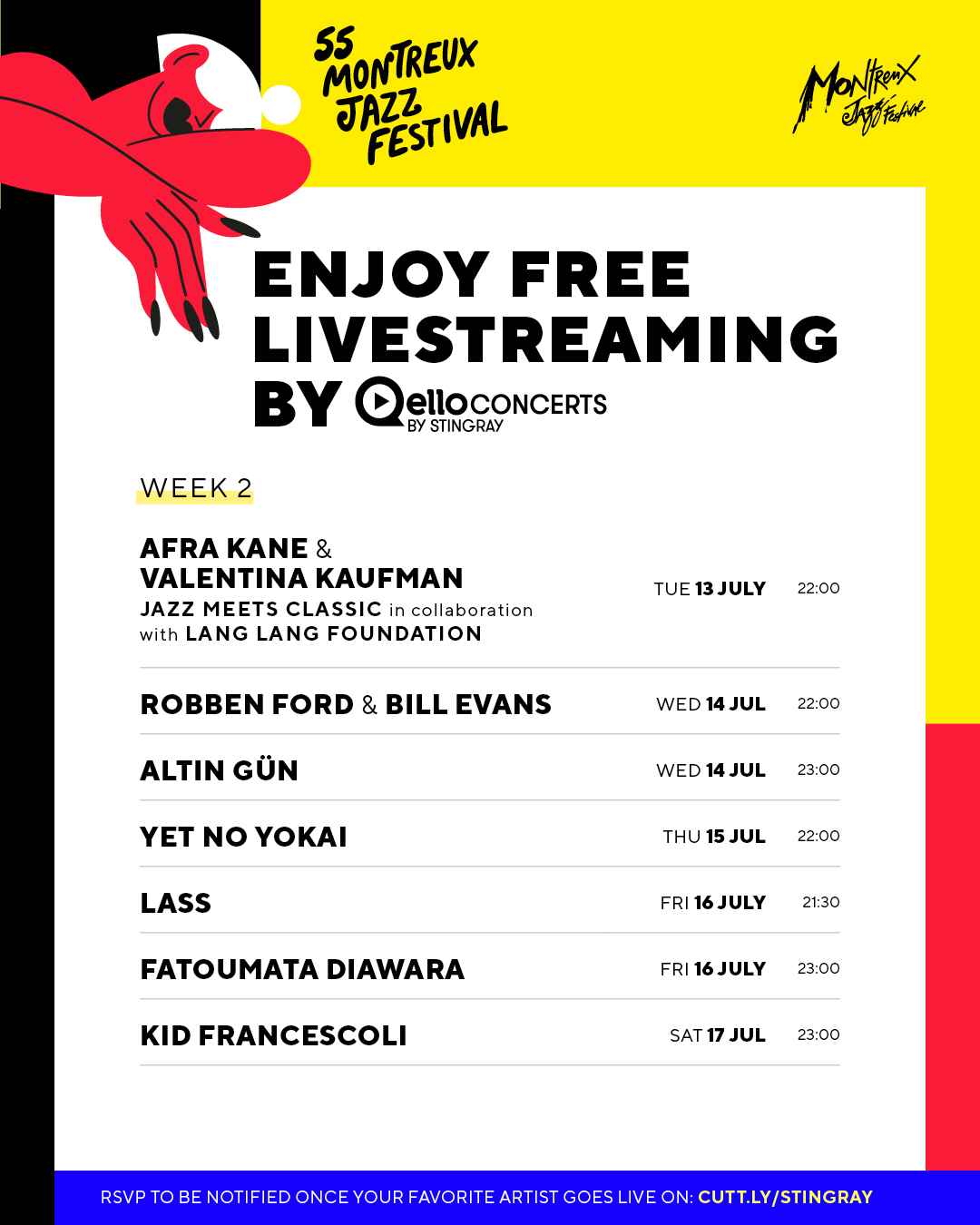 HOW TO ACCESS THE FREE MONTREUX JAZZ FESTIVAL LIVESTREAMS – PRESENTED BY UBS
The 55th Montreux Jazz Festival will be available and free to stream on Qello Concerts by Stingray:
Livestreaming schedule available at qello.com/mjf
RSVP to the shows you don't want to miss at qello.com/mjf to be notified when sets go live
From July 2 to 17, visit qello.com/mjf to stream live concerts for free
Livestreams will be available on three different time zones: LIVE in the UK & Europe (Montreux, CEST), and rebroadcast for the Americas (same day – New York, EDT), and for Asia Pacific (next day – Sydney, AEST). Livestreams can be watched over the web at qello.com, or through the Qello Concerts by Stingray streaming apps on iOS and Android mobile devices, and through Apple TV, Roku, Amazon FireTV, and Android-TV supported Smart TVs.
The Montreux Jazz Festival and Qello Concerts teams are working hard to ensure a safe and exciting livestream program. However, because of the evolving COVID-19 situation in Europe and the UK, the livestream schedule is subject to change without notice.