Once again, we've partnered with Qello Concerts by Stingray to livestream the 56th edition of the Montreux Jazz Festival for free! From July 1 to July 16, tune in to qello.com/mjf to watch performances featuring a-ha, John McLaughlin, Gabriels, Asaf Avidan, Robert Plant and Alison Krauss, The Smile, Arlo Parks, Patrick Watson, and many more!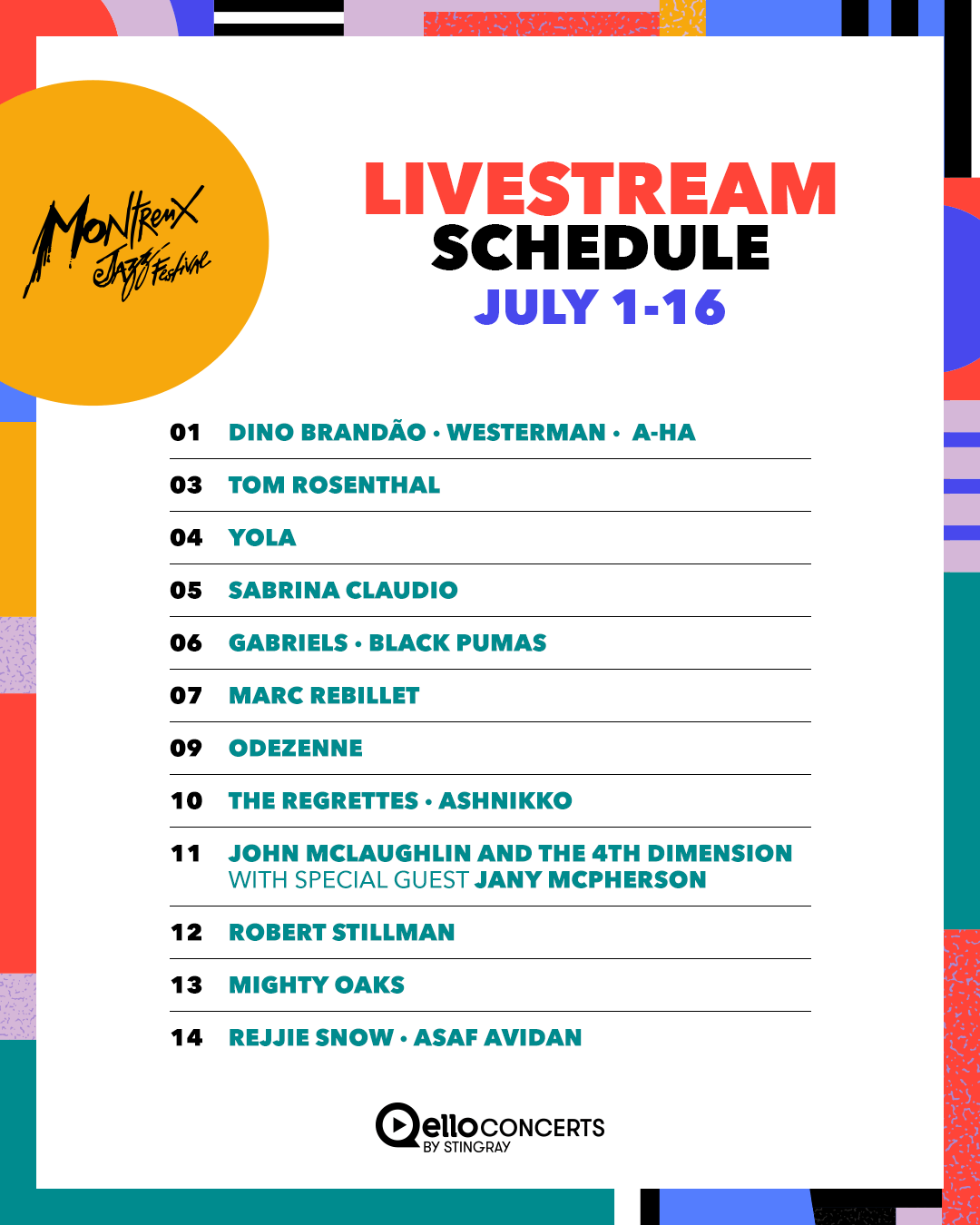 HOW TO WATCH THE LIVESTREAM
The livestream will be available to watch free of charge on Qello Concerts by Stingray:
MORE SHOWS ON QELLO CONCERTS BY STINGRAY
Qello Concerts by Stingray already offers over 50 on-demand concerts from the Montreux Jazz Festival, including rare and iconic performances by Ray Charles, Wu-Tang Clan, Johnny Cash, Nina Simone, Marvin Gaye, Deep Purple, Carlos Santana and more.