It's finally time to dive into the program! The cast for this 57th edition includes major figures of the current scene, pioneers of the sixties and seventies, monuments of blues and jazz, pop icons and legends in the making. From timeless classics to modern hits, the history of music awaits you at the Montreux Jazz Festival from June 30 to July 15, 2023.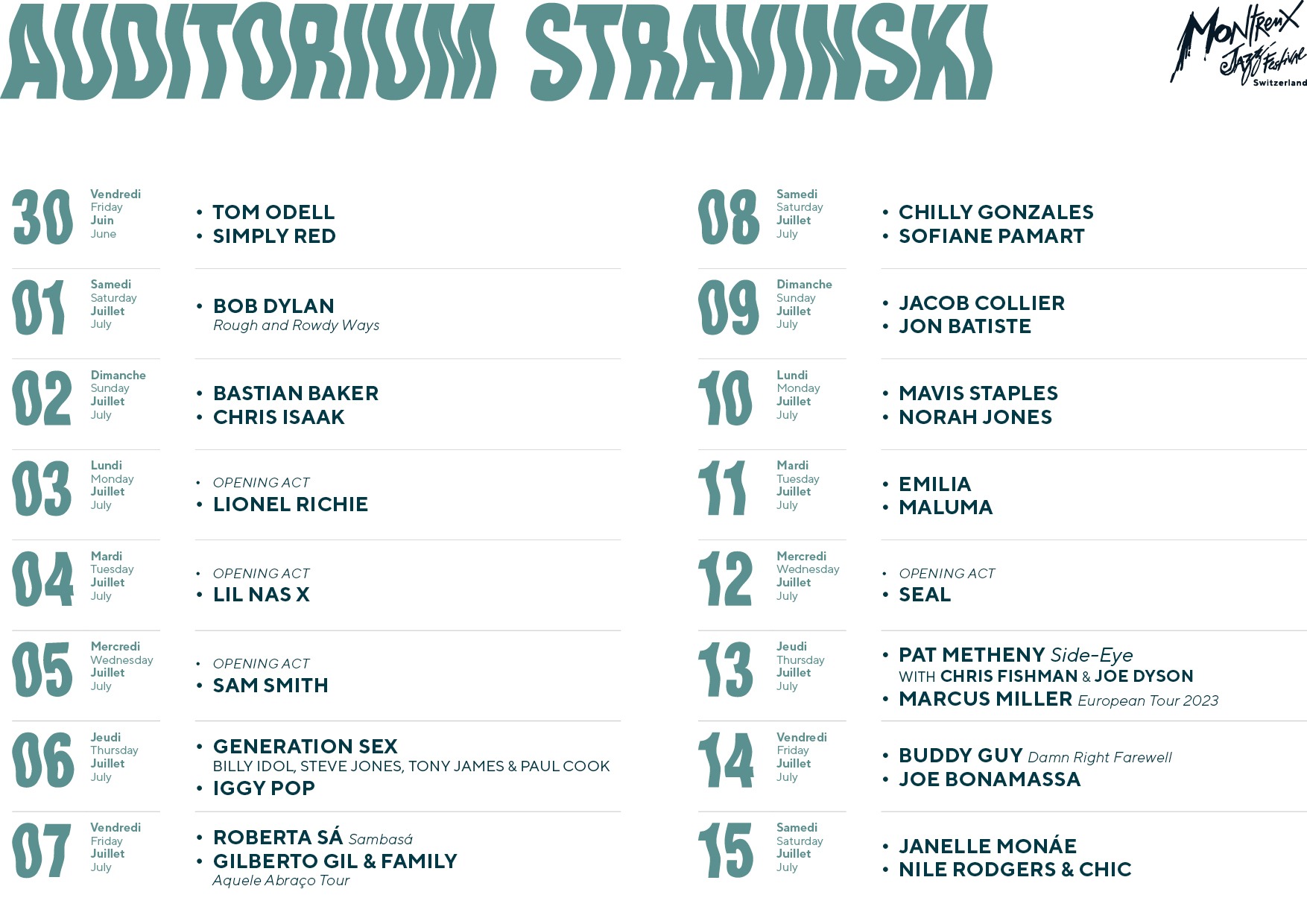 True to its musical DNA, the Festival primarily explores American and British sounds. Artists featured in the Auditorium Stravinski program have won 85 Grammy Awards, including some thirty in the last fifteen years.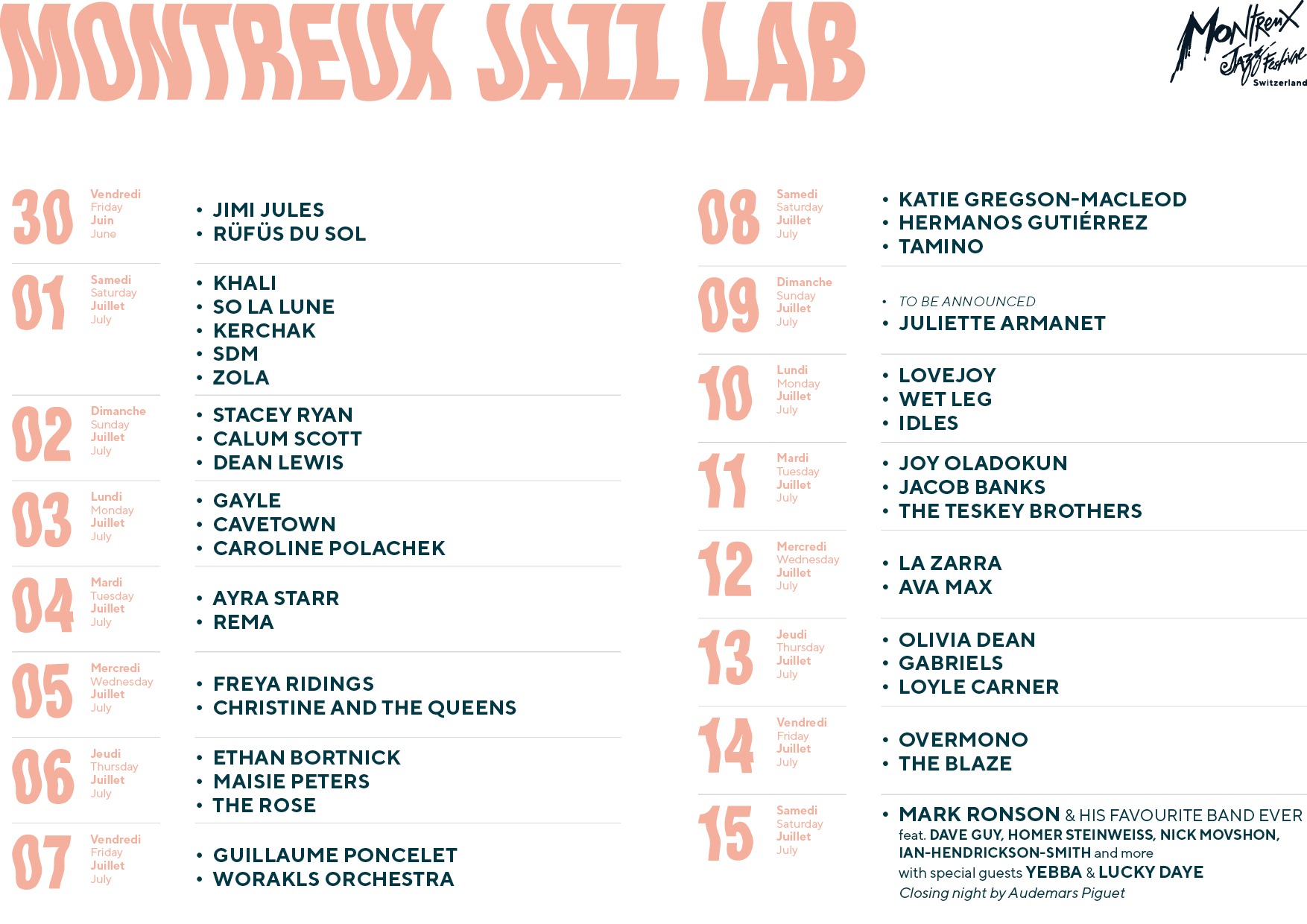 For its tenth anniversary, the Lab pursues its primary mission: to explore current and future sound trends. Some of the biggest hits of the moment will also be heard at the Festival. Indeed, nine artists in the programme – including five in the Lab – have at least one song to their credit that exceeds one billion streams.
FESTIVAL FORMAT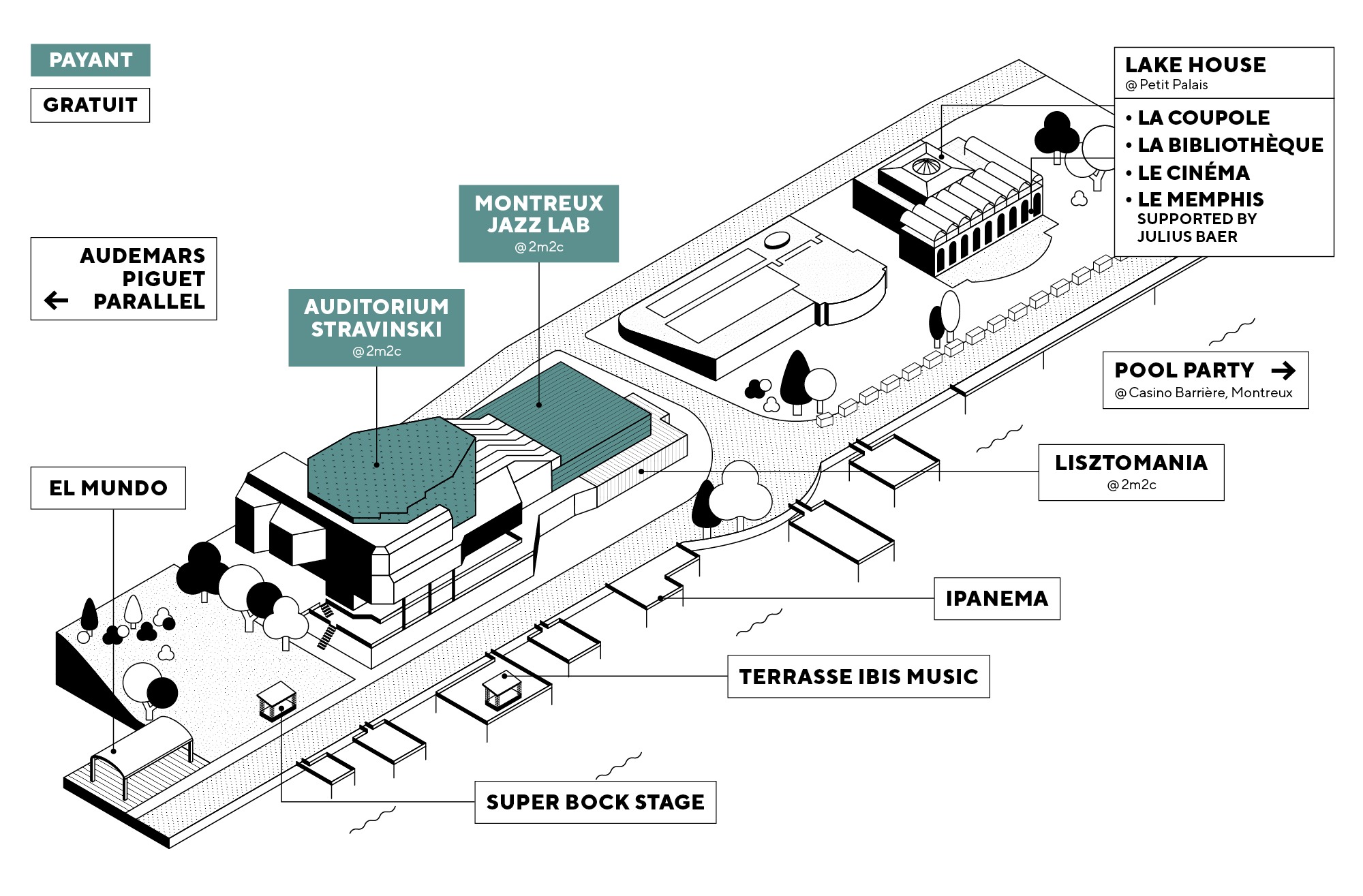 The Festival format will be more or less the same as last summer, with two paying venues and 9 free stages. This 57th edition will be the last opportunity to attend concerts in the emblematic Auditorium Stravinski before 2025 due to the renovation of the Congress Centre.
TICKETSHOP INFO
Sitting configuration for Bob Dylan
At the artist's request, the Auditorium Stravinski will be fully seated to reflect the intimate atmosphere of his tour. The number of seats available for this concert will therefore be limited to a capacity of 1,500.