16 days, 16 streamed concerts! From 3 to 18 July, every evening at 8.30 PM the Montreux Jazz Festival will broadcast an iconic concert from its archives on YouTube. Further surprises will also pop up on the Festival's social media over the 16 days that should have hosted the 54th edition.
16 STREAMED CONCERTS
Silenced for the first time in its history, the Montreux Jazz Festival could not bring itself to spend its 54th summer without music. Labelled the "54th Summer of Music", this digital event will offer a series of 16 iconic performances to watch on YouTube.
Discover the world premieres, such as: Angelique Kidjo & Friends in 2016, a festive ode to women and Africa at the 50th edition of the Festival, the first coming of the legendary bluesman John Lee Hooker in Montreux in 1983, the moving encounter between Charles Bradley and his audience in 2016, a year before his death, Rag'n'Bone Man and Tom Misch's landmark concert in 2019, punctuated by performances by Loyle Carner and FKJ.
PROGRAMME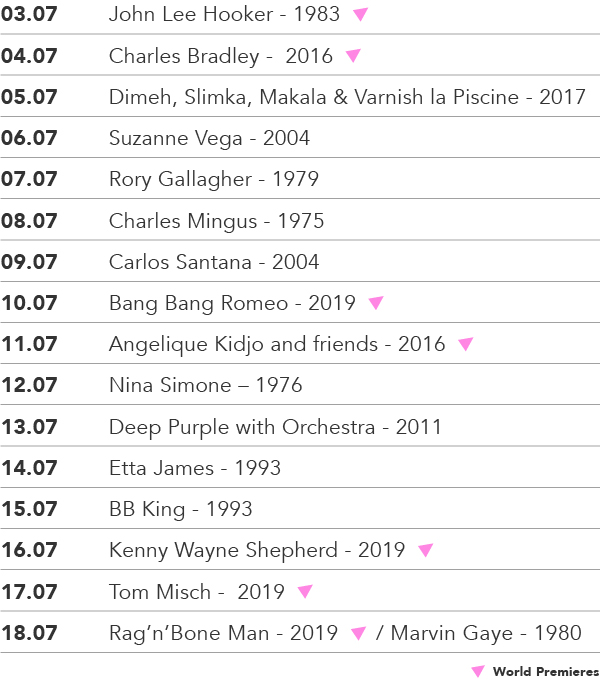 … AND FURTHER SURPRISES
After the success of the "Silent Shores" initiative, carried out with the artists behind the posters, musicians and journalists involved in the Festival will in turn make their personal contributions, every day, on the Festival's social media. Stay tuned!
The "54th Summer of Music" has come about thanks to the partnership between the Montreux Jazz Festival, Eagle Rock, the Claude Nobs Foundation and the National Museum of African American Music.
COLLABORATION WITH THE NATIONAL MUSEUM OF AFRICAN AMERICAN MUSIC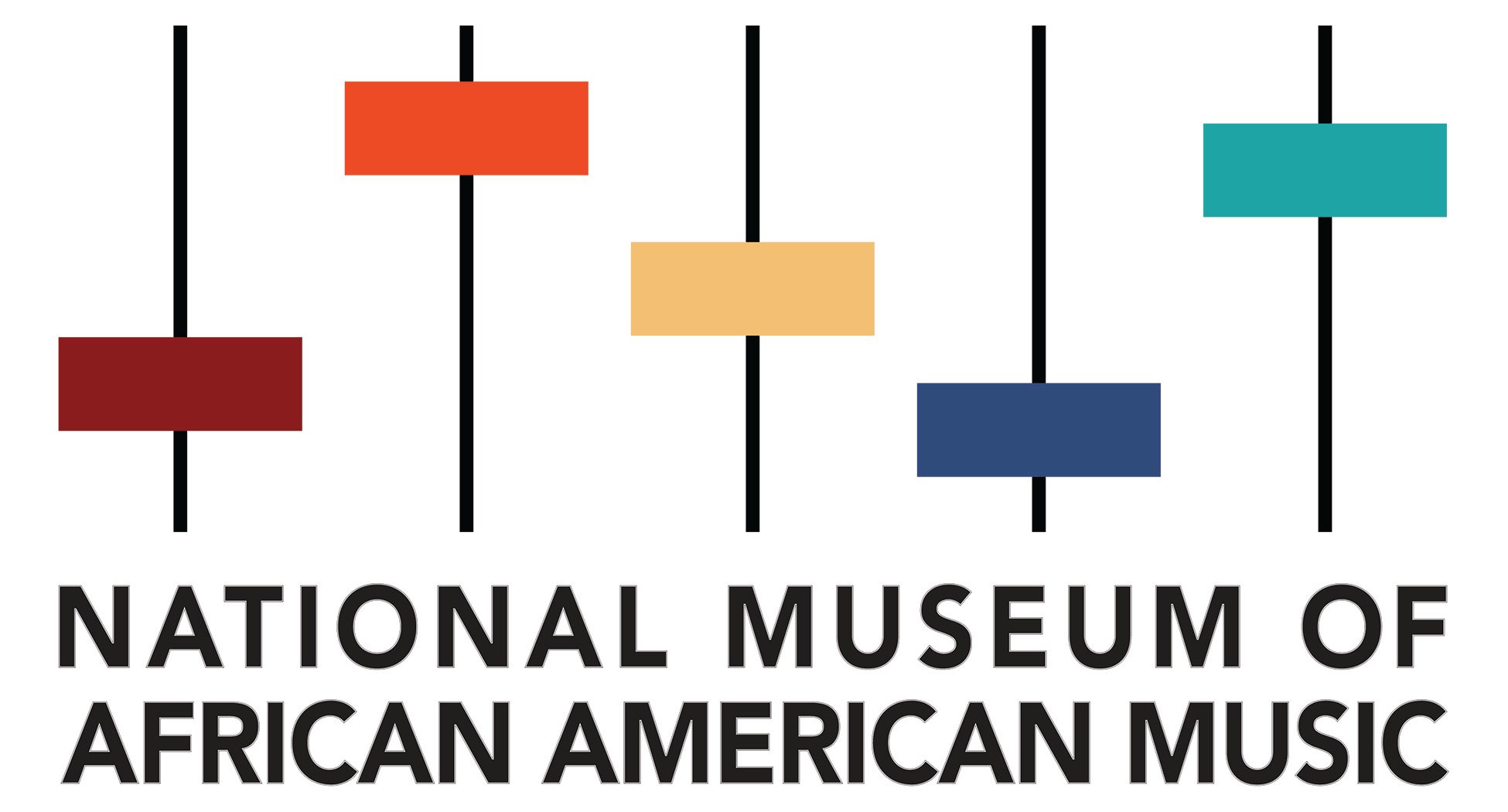 Born out of Claude Nobs' passion for jazz and blues, the Montreux Jazz Festival has always been shaped by the cultural richness of Afro-American music, from Nina Simone to Marvin Gaye, via James Brown, Ray Charles, B.B. King, Prince, and more. The Festival owes a great deal to them, so it wished to collaborate with the National Museum Of African American Music to show its support and appreciation. All profits generated by the broadcast of the concerts will be donated to the museum. Internet users will also be able to make donations. Internet users will also be encouraged to make donations. Based in Nashville (USA), the NMAAM is scheduled to open next September.