About Vaudoise Insurance
Ever since it was established in Lausanne in 1895, Vaudoise has enjoyed harmonious growth, forging strong relationships with the Swiss people over the years and adding to the buzz of regional sports and cultural events as a partner along the way. It has remained true to its cooperative roots, its day-to-day activities inspired by the values of closeness, reliability, and humanity, which have guided it for the last 125 years and will continue to do so for a long time to come. #Happy. Together. For 125 years.
Vaudoise Insurances and the Montreux Jazz Festival
Vaudoise has been a main partner of the Montreux Jazz Festival since 2011. This longstanding relationship is a testament to the passion that drives both institutions in working together to bring this unique experience to life for festival-goers year after year. 
Among the projects developed by the two partners is the not-to-be-missed Vaudoise Deck that attracts festival-goers every year to a welcoming setting with a breathtaking view of the lake and mountains.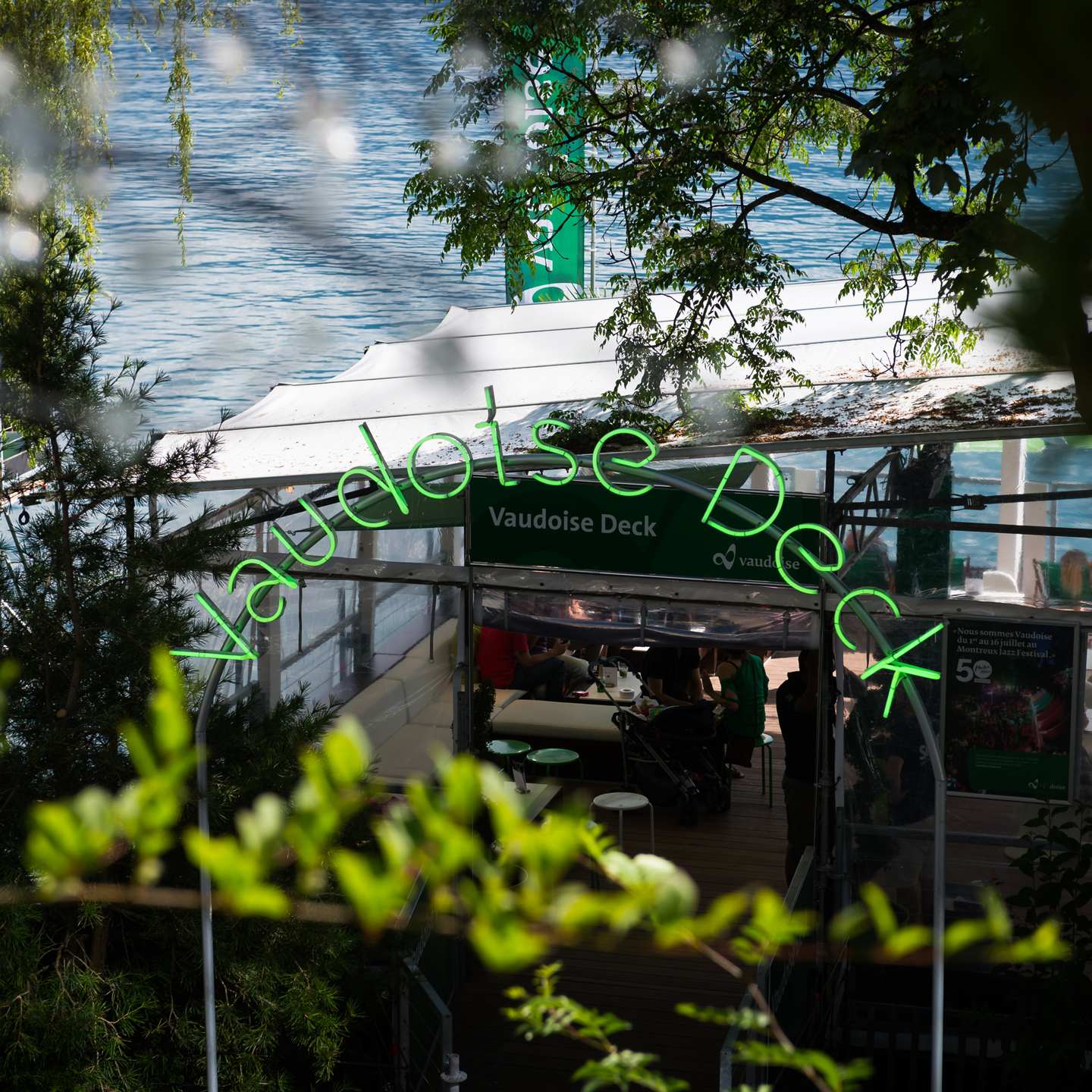 The Vaudoise Arts Committee is lending its support to the poster competition being run as part of the 2021 Montreux Jazz Festival. Named "Restart," the theme of this contest is intended to offer a message of hope for the future. The participants are invited to come up with their ideal vision of a world as it starts back up again and put it on paper.
Vaudoise's Arts Committee will vote on which of the ten posters on the final shortlist should be awarded its special prize, with the winner receiving a commission for an arts project that will become part of the Vaudoise Insurance collection.