About Vaudoise Insurance
Ever since it was established in Lausanne in 1895, Vaudoise has enjoyed harmonious growth, forging strong relationships with the Swiss people over the years and adding to the buzz of regional sports and cultural events as a partner along the way. It has remained true to its cooperative roots, its day-to-day activities inspired by the values of closeness, reliability, and humanity, which have guided it for the last 125 years and will continue to do so for a long time to come. #Happy. Together. For 125 years.
Vaudoise Insurances and the Montreux Jazz Festival
Vaudoise has been a main partner of the Montreux Jazz Festival since 2010. This longstanding relationship is a testament to the passion that drives both institutions in working together to bring this unique experience to life for festival-goers year after year.
Among the projects developed by the two partners is the not-to-be-missed Vaudoise Deck that attracts festival-goers every year to a welcoming setting with a breathtaking view of the lake and mountains.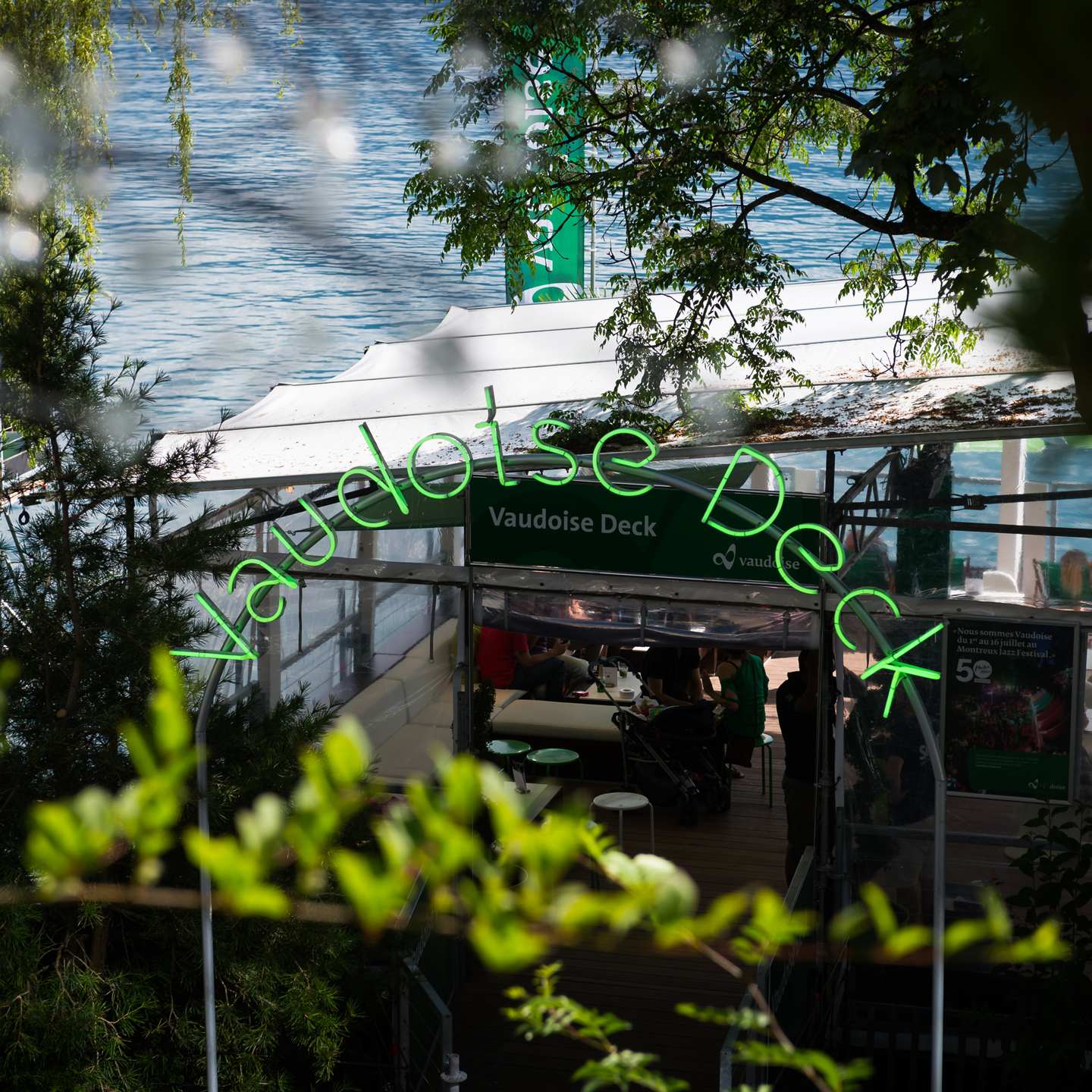 Panoramic selfie – your best picture by far
A new feature at the 2019 MJF, Vaudoise's panoramic selfie was a huge hit with festival-goers and will be back in 2021. Set up in the Vernex Park, this unusual installation lets users climb up, either by themselves or in groups, onto a little promontory over the lake and have their photo taken by two cameras perched on the roof of the Royal Plaza opposite. The result? A vibrant picture featuring a view of the entire festival… what an incredible souvenir.