About Vaudoise Insurance
Ever since it was established in Lausanne in 1895, Vaudoise has enjoyed harmonious growth, forging strong relationships with the Swiss people over the years and contributing to the buzz of national sports and cultural events. It has always remained true to its cooperative roots and to the values of closeness, reliability, humanity, and proactivity, which have guided it for more than 125 years and will continue to do so for a long time to come.
Vaudoise Insurance and the Montreux Jazz Festival
Vaudoise has been the main partner of the Montreux Jazz Festival since 2011. This longstanding relationship is a testament to the passion that drives the two institutions, who work together to provide an unforgettable experience for festival-goers each year.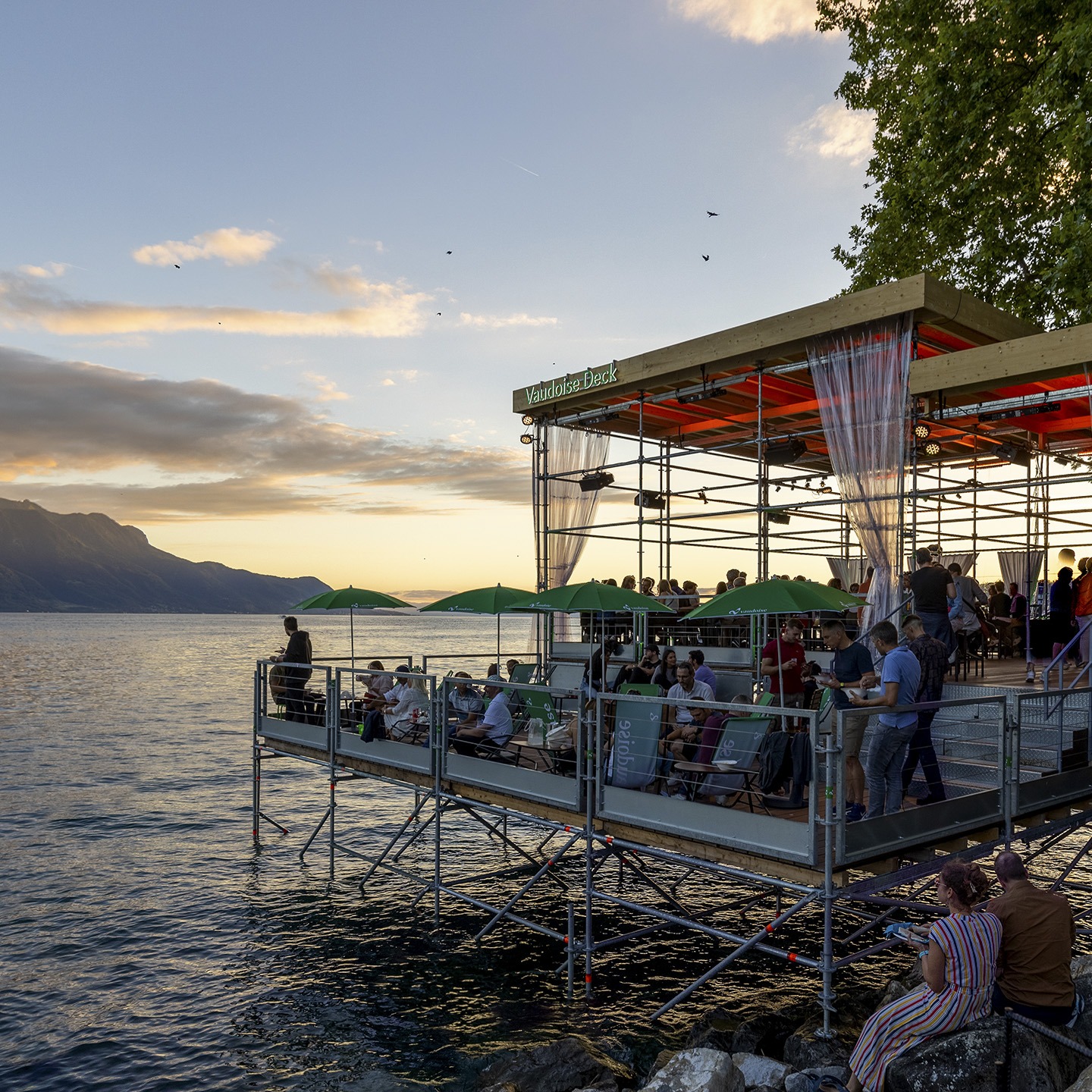 Let the Vaudoise Deck inspire you
The 57th edition of the MJF is set to light up the Montreux shoreline with a jam-packed, eclectic, and extremely thrilling program. The now-famous Vaudoise Deck, an unmissable part of the festival, has been reworked and returns again this year with decor inspired by the feelings and experiences of the festival-goers. Colorful, fresh, and dynamic, the setting echoes the natural surroundings of the festival. As the main partner for the event, Vaudoise sets the tone when it comes to hospitality, with breathtaking views, an inviting and lively atmosphere with good vibes, a water-side location, and many more delights.