About Play Suisse
Play Suisse is the Swiss streaming platform. For the first time, the very best of the Swiss film world can be found in one place – subtitled in at least three national languages. Enjoy the free access to thousands of series, documentaries and films, seamlessly across devices. Play Suisse brings you the best of the SRF, RTS, RSI and RTR productions and co-productions, offering new releases and classics as well as numerous special collections and festival highlights – including concerts from the Montreux Jazz Festival. Simply register for free and discover Switzerland in its original version.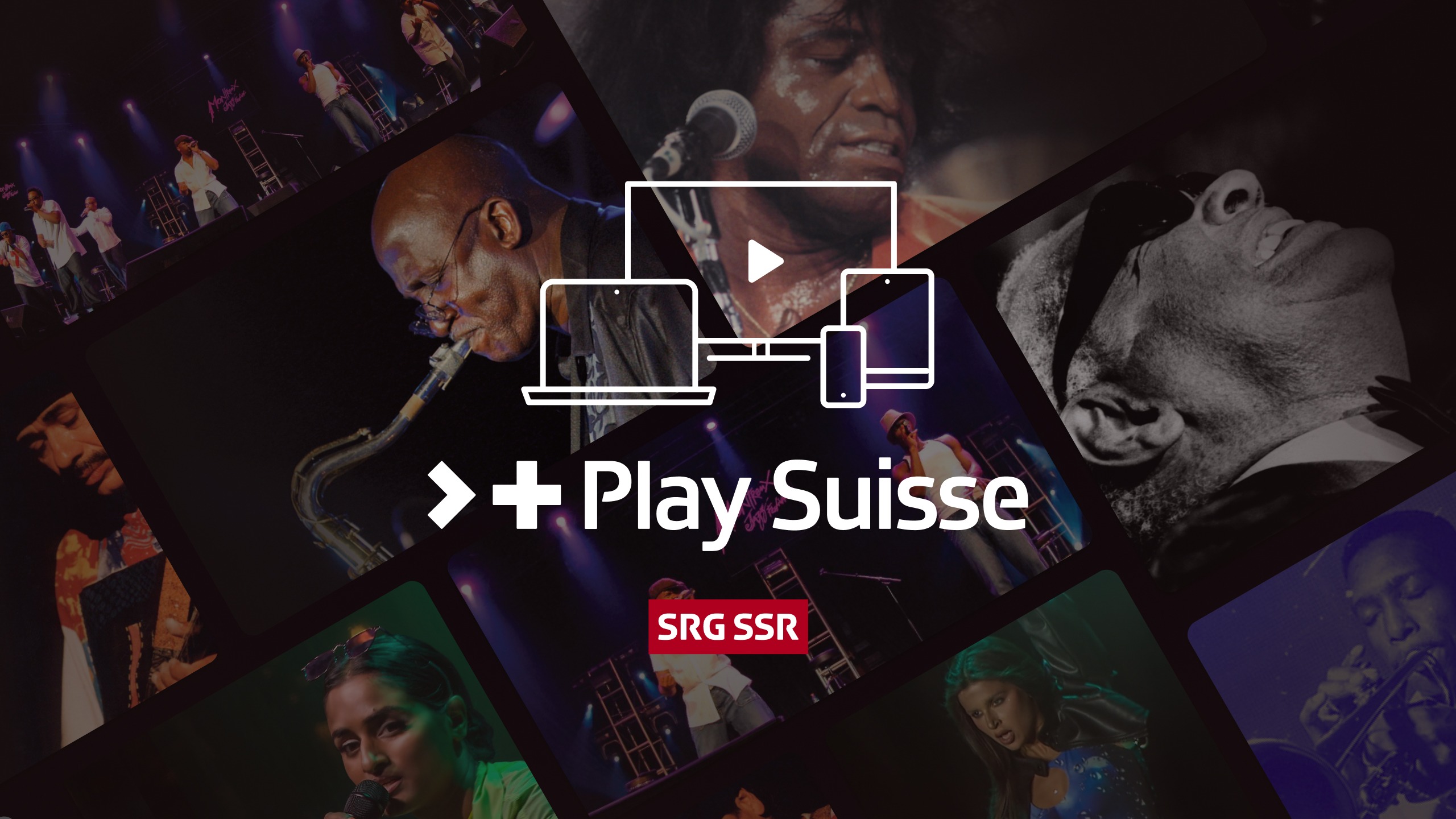 PLAY SUISSE & MONTREUX JAZZ FESTIVAL
Right on time for the 55. edition of the festival, Play Suisse has extended its collection of legendary Montreux Jazz Festival concerts. In addition to classics such as BB King, Johnny Cash, Ray Charles, Nina Simone or The Raconteurs, you can now (re)-discover concerts from Run DMC, Alanis Morissette, Deep Purple and many more. But that's not all: «They all came out to Montreux», a thrilling documentary about the unique genesis of the festival and an absolute must-see for the fans of this festival is also available on Play Suisse.
To celebrate the unique partnership with the Montreux Jazz Festival as well as the opening of the Lake House, Play Suisse has released the Lake House Selection, containing documentaries about music from all over the world, with the movie-highlight «Blue Note Records – Beyond the Notes».
Play Suisse is a home for Swiss culture – Immerse yourself and experience the unique moments that have made the Montreux Jazz Festival one of the most legendary music events in the world. Register for free on www.playsuisse.ch and experience the Montreux Jazz Festival whenever and wherever you want. Enjoy it!