About Super Bock
Born in Porto in 1927, Super Bock is a pilsner beer with a fresh aroma, slightly malty and fruity and with a well-structured bitterness which culminates in an end palate that is light and dry in the mouth. Its quality is asserted by being the only Portuguese beer to win 37 consecutive gold medals (42 in total) in the prestigious international competition Monde Selection de la Qualité and by being the best-selling Portuguese lager in the world. The brand believes that life should be lived in an authentic way and that is best done by sharing the best moments with your family and friends. Whatever the situation is: having a drink after-work, enjoying the sun in a terrace or listening to great music, you can always count with a Super Bock.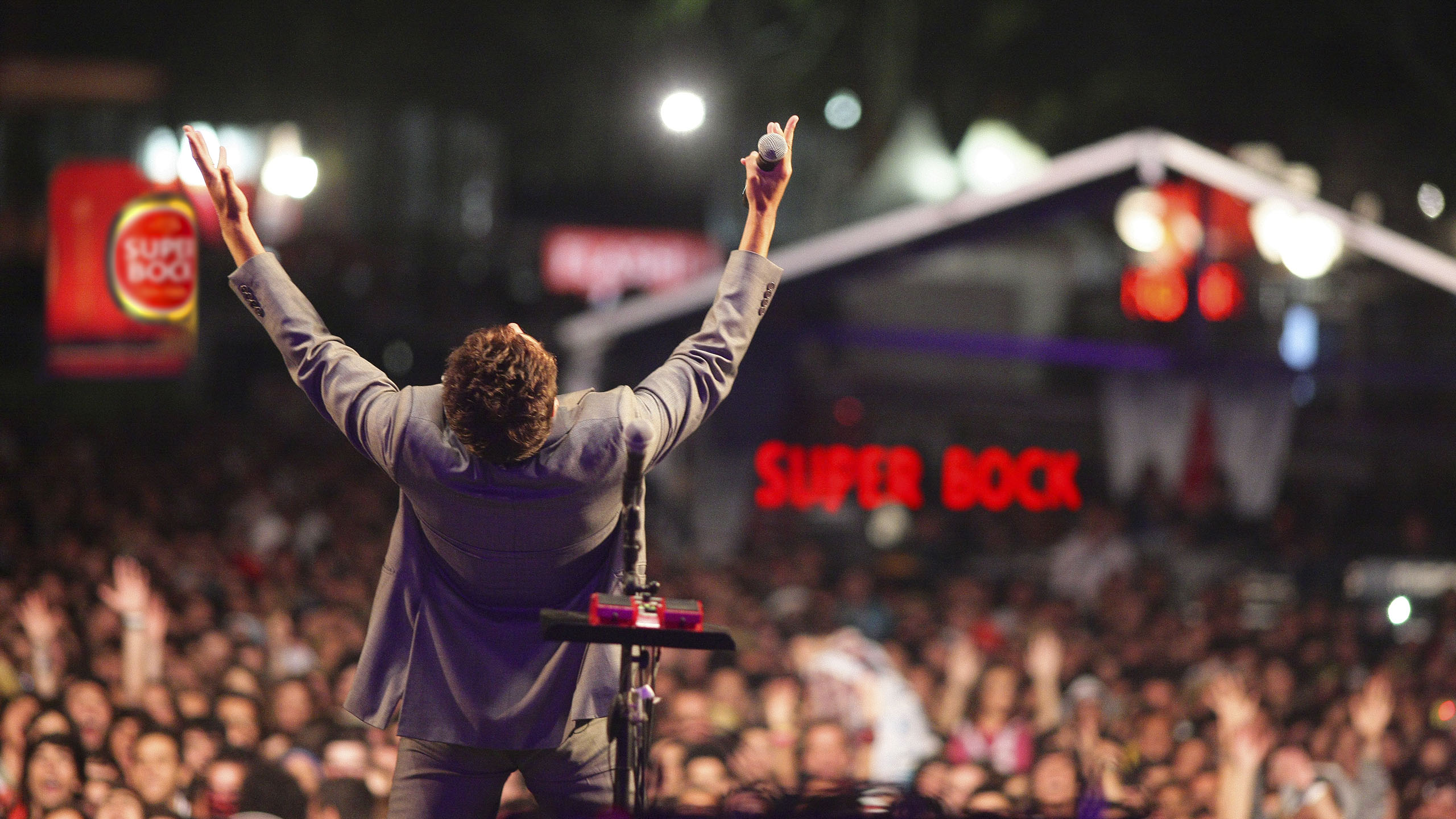 SUPER BOCK AND THE MONTREUX JAZZ FESTIVAL
Super Bock has been main partner of the Montreux Jazz Festival since 2019.
Known by its capacity to constantly evolve and innovate, both Montreux Jazz Festival and Super Bock share the importance of their heritage and strong values to be successful throughout the years.
The partnership between Super Bock and MJF is a natural reflection of their shared connection with music aligned with the global ambition of Super Bock to extend its business outside Portugal to a strategic market such as Switzerland.
So, today, Super Bock takes one step further in its music footprint by joining one of the most respected music festivals in the world as a Main Partner. Through this partnership Super Bock commits to share with the MJF festival-goers the best beer experience by offering different beer varieties, including its craft beer Selecção 1927 and the irreverent sub-brand Coruja.
Quote by Rui Lopes Ferreira, CEO of the Super Bock Group:"Being a partner of the Montreux Jazz Festival makes us very proud. We have the opportunity to take the best beer experience to one of the most iconic festivals in the world and have an even wider presence in Switzerland, one of our main export countries. Over the course of 16 days we will be able to be close to the best authentic music with our excellent beer. Due to all these factors, it is a huge satisfaction for Super Bock to be the first Portuguese brand to join the Montreux Jazz Festival."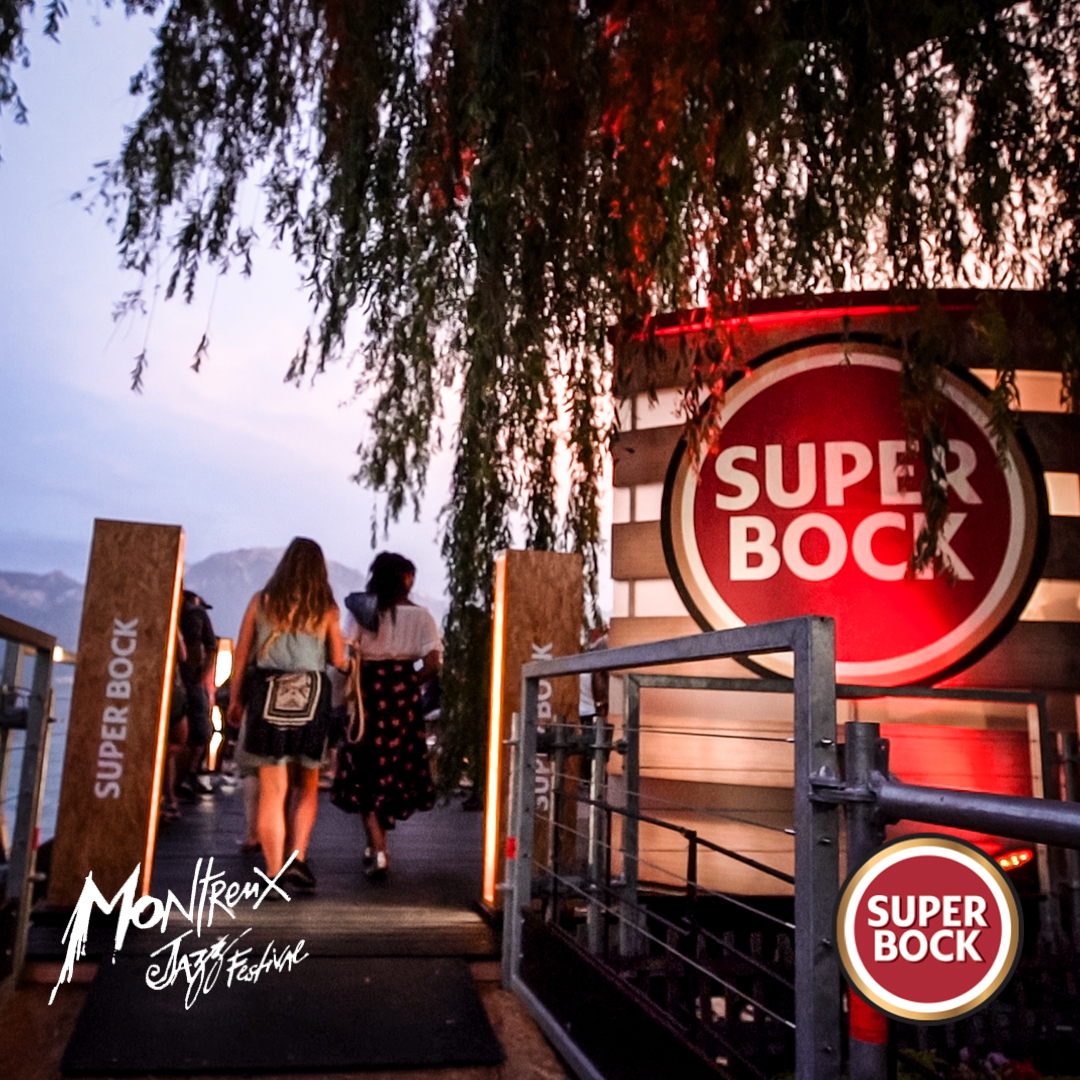 SUPER BOCK GIVES YOU THE CHANCE TO WIN AN EXCLUSIVE WEEKEND AT MONTREUX JAZZ FESTIVAL!
How does it sound to have a weekend for you and two friends at Montreux Jazz Festival 2022? In this case, it will be more than just another weekend, as we promise you an authentic and exclusive music experience around the festival.
The weekend will start on Saturday, July 16th, 2022, with a visit to Claude Nobs' Chalet, a mythical place embedded in the history and warm personality of the founder of the Montreux Jazz Festival. From Quincy Jones to David Bowie, from Sam Smith or Bon Iver to Shania Twain: they all met there and shared their passion for music at the Chalet, together with Claude Nobs. In light of this deep connection with music, this visit wouldn't be complete without a private concert for the winners and their friends.
This unforgettable day will then continue at the festival, where the participants will have the chance to get a behind-the-scenes tour and have a VIP experience.
And there's more: this exclusive experience will include a stay at Fairmont Le Montreux Palace and the participants will have Sunday free to enjoy the rest of their weekend as they please.
To participate in the prize draw, all you have to do is share a personal memory of a moment where you experienced music like never before, and tell us why Super Bock should choose you for this amazing experience.
Head over to this website now: www.superbock.pt/fr/experience-mjf/
Hurry: the deadline to participate is June 7, 2022! There will be three lucky winners who will each get to take two friends with them. Good luck!