About Manor
As a company of the Maus-Frères Group, Manor has been inspiring visitors throughout Switzerland since its foundation in 1902. With 61 Manor department stores, 31 Manor Food supermarkets and 27 Manora restaurants, Manor offers exceptional moments and an inspiring selection of products, services and novelties. In 2019, a total of 330 000 customers visited Manor stores every day and 80 000 purchases were made online. In addition to many exclusive and international labels in the fields of perfumery, toys, home textiles, fashion and stationary, Manor also creates designs of popular own brands – some of which are carried by the eco-friendly label Manor Respect. In the food segment, Manor Food also presents fresh, seasonal products of the highest quality and the best taste every day. This makes every day with Manor something very special.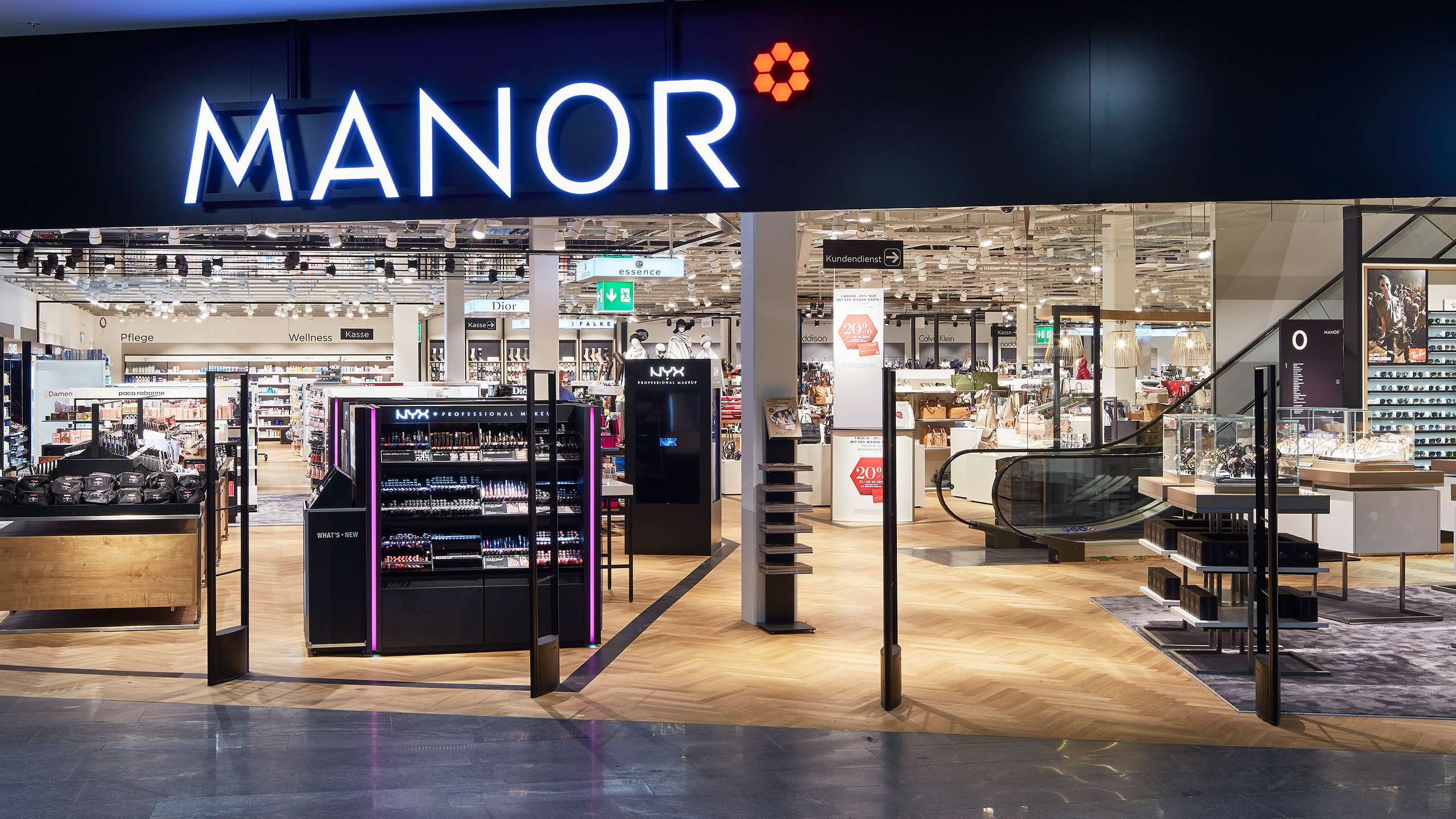 MONTREUX JAZZ FESTIVAL AND MANOR
As the main Partner of the Montreux Jazz Festival, Manor has been part of a musical world of experience for the second time since 2019, which is generating a lot of enthusiasm.
It's about creating extraordinary moments. Manor succeeds in this through the wide variety of shops and pleasures on the shop floor and in the online shop. The Montreux Jazz Festival provides great musical moments and unforgettable days. This is an excellent connection between the two worlds. Through the sponsorship, synergies can be exploited within the framework of the Montreux Jazz Festival and new paths can be taken together.
The participation in this major musical event not only reflects the corporate philosophy of Manor, but also fulfils a cultural contribution. This shows the importance of being together in everyday life. The core message: Music connects and brings pure joy to the day.